Case Study Authors
Biographies
Most biographies are current only as of the year they were submitted. If you are a past case author and wish to have your biography updated, please contact A2Ethics with your updated biography. 
All cases not mentioned here were authored by the High School Ethics Bowl Regional Case Committee.
2019:
All 2019 cases can be found on the Bowl page here, or on the practice case page here.
"Universal Human Rights vs. Cultural Autonomy", "Literature and Artistic Portrayals", "Bystander Intervention"
Bonnie Liu is a freshman at Harvard University, planning to study economics, philosophy, or government. As an ethics/philosophy enthusiast, Bonnie served as co-captain of Ann Arbor Greenhills School Ethics Bowl team. During her three year participation, Greenhills won the state championship in 2016. Representing Michigan, they went on to place fourth in the Nationals. Bonnie also helped found the Ethics Youth Council, an A2Ethics-affiliated project, whose purpose is to give high school students the artistic freedom to pursue a project of interest. Bonnie initiated a special podcast series to encourage civil and philosophical discourse among students and the public. Having spent eleven years in bustling Beijing and six years in peaceful Ann Arbor, Bonnie regards herself as a cultural ambassador facilitating mutual understanding, and a global citizen promoting social justice. Bonnie also enjoys memes. 
"Professional Ethics", "Babi"
Cullen O'Keefe is a 3L at Harvard Law School. Cullen graduated from the University of Michigan in 2016 with majors in Philosophy and Ecology & Evolutionary Biology. While at the University of Michigan, Cullen served as co-captain of the Michigan intercollegiate Ethics Bowl team. At Harvard Law, Cullen serves as President of the Harvard University Effective Altruism Student Group, which encourages students to think empirically and strategically to maximize the good they do for others. Cullen also currently works as a Research Affiliate with the Future of Humanity Institute's Governance of Artificial Intelligence Program. Cullen has previously interned with A2Ethics, and has participated in a number of their projects including the Ethics Bowl, Ethics Slam, the Most Compelling Case podcast series, and Sketchy Conversations.
"Living Forever"
Nick Hollman will be a senior at the University of Michigan in fall of 2018. He is studying philosophy and cognition within the cognitive science major, in addition to a minor in complex systems. Nick is the co-president and co-founder of the Effective Altruism Michigan student chapter, an organization working to use reason and evidence to do the most good, given our limited resources. His current interests relate to the philosophy behind Effective Altruism and how a complex systems perspective can be adopted to aid in doing the most good.  Nick's long-term goals are aligned with his interests in Effective Altruism and will likely result in graduate school (in philosophy, cognitive science, or complex systems), followed by a career doing research for an organization related to Effective Altruism.
"The Mystery of the Missing Money"
A specialist in mediation and organizational learning, JoAnna DeCamp began her career as a senior administrator at Kings County Medical Center and Cornell University. A graduate of Brooklyn College of the City University of New York, since moving to Ann Arbor more than 30 years ago, she has designed and implemented team training and learning programs for business, industry and other organizations throughout Wayne and Washtenaw Counties for the University of Michigan, Eastern Michigan University and Washtenaw Community College. Along the way, JoAnna earned her master's degree in social work from the University of Michigan. She is currently a community mediator with the Dispute Resolution Center (DRC) in Ann Arbor and the Wayne Mediation Center in Dearborn. She is also a principal with BDL Mediation, a private practice based in Ann Arbor, and a board member of A2Ethics. And by the way, JoAnna wants everyone to understand that she is currently owned by her three-year old and quite spunky and beautiful cocker spaniel, Abbey.
"Do Not Resuscitate/Do Not Intubate"
Dr. Tyler W. Barrett obtained his undergraduate degree from the University of Michigan, Ann Arbor followed by his doctorate at Vanderbilt University School of Medicine. He completed an Emergency Medicine residency and chief resident year at the University of California, Los Angeles in 2005. Dr. Barrett then joined the faculty at Vanderbilt University School of Medicine. In 2008, he was awarded an institutional research development grant and obtained a Master of Science in Clinical Investigation degree in 2010. In 2010, Dr. Barrett was awarded a National Institutes of Health K23 career development award investigating the emergency department management of atrial fibrillation. His clinical goals include quality improvement, opioid stewardship, multidisciplinary patient care pathways, and reimbursement-related issues.

He currently serves as Medical Director and an Associate Professor of Emergency Medicine at Vanderbilt University. In addition, he is an Emergency Medicine team physician for the Nashville Predators and vice president for the Nashville Youth Hockey League. Tyler also returns to Michigan annually to talk with undergraduates at LSA Hub meetings about medical careers. When not at the hospital, Tyler spends time with his wife, Kelly, and 2 boys, Ryan and Jack, at their various school and sporting events.
"Death Be Not Proud"
Barry Belmont is a Lecturer in the Department of Biomedical Engineering at the University of Michigan. His primary academic interests lie at the interface of (bio)medical instrumentation and human subjects, including both the scientific and ethical aspects of the work. He earned his PhD at the University of Michigan in biomedical engineering by studying multimodal noninvasive hemodynamic monitoring techniques on healthy and critically ill subjects. He runs a Bioethics Discussion Group which meets biweekly to host roundtable discussions on a host of biomedical issues (e.g., the role of big data in health care, family interests in medicine, vaccination, among the topics). This past summer he taught an introductory engineering course at Shanghai Jiaotong University in which students were tasked with designing a medical device and to ponder its consequences.
"Celebrity Sexual Misconduct"
Pleasant peninsular person Jenny Lyons was born of street magic in 1989, already possessed of an old soul that continues to belie her years. Her close-up magic is Johnny Thompsonesque, and she may be the next great narrative illusionist you've never heard of. Prescient almost to a fault, she seems to always know ahead of time how the machine will grind. She can design anything, anytime, anywhere, to any specifications, and you're probably benefiting right now from one of her (stealth) designs without even knowing it. She regrets nothing.
Freya van Kesteren is a classic Orangewoman who carries the legacy of tulip mania wherever she goes, which led her to predict the 2008 global financial crisis before anyone else. She always has time for a good word and a good tea. Freya is a foremost expert in squirrel biology and behavior, and has disentangled squirrels from each other like 72 times, in relative obscurity and always forgoing publicity. She has settled in The United States of What the Dantean Hell in no small part because England betrayed her. She believes that home is where the heart is.
Jamie Jee is a public health advocate, political activist, actor, and funnyman who's been described as an apparently inscrutable, very serious android who's actually just being tongue-in-cheek a lot of the time. Besides apocalypticism, he is very concerned with baby-boomerism, which embodies the worst aspects of the baby boomers. He learned from Paul Farmer that removing bodies from downstream, besides being ethical in its own right, can help us understand upstream causes, and agrees with Lucy Grealy that most truths are inherently unretainable—that we have to work hard all our lives to remember the most basic things.
The authors are also members of the Big Ethical Question Slam team known as This Week's Sign That the Apocalypse Is Not Upon Us. In March, 2018, they won the annual Big Ethical Question Slam, held in Ann Arbor at Conor O'Neill's Irish Pub. They are the current keepers of the trophy, The Philosopher's Hat, and are regarded as the Best Ethical Question Slammers in Washtenaw County. Until next year, when they will defend their title in Ypsilanti at the Corner Brewery. 
"Senate Legislation"
Craig Mauger joined the Michigan Campaign Finance Network as executive director in January 2016. Before that, he worked as a reporter covering government and politics for a decade. He worked for newspapers in Indiana and spent three and a half years covering the state government and politics in Lansing for Michigan Information & Research Service (MIRS News), an online news service. During his time at MIRS News, much of his coverage focused on covering the state Legislature and also following the money in state politics, including tracking the changing role of politically focused nonprofits and the connection between donations and legislative outcomes.
Craig is a graduate of Ohio University's E.W. Scripps School of Journalism. He, his wife and two sons live in Holt, Michigan.
"Tenure"
Deborah Smith Pollard is chair of the Department of Literature, Philosophy, and the Arts as well as professor of English and humanities at the University of Michigan-Dearborn. She specializes in African American Literature and Culture.  Her research area is contemporary gospel music. Her first book is entitled When the Church Becomes Your Party: Contemporary Gospel Music.  She is currently writing about Edwin Hawkins' gospel arrangement of the song "Oh, Happy Day" that continues to be sung around the world and surface in mainstream movies fifty years after it was initially released. For the past three decades, she has hosted and produced gospel music programs in concert venues, on TV and radio and can currently be heard Sundays, 7-10 AM, on WMXD "MIX" 92.3 FM.
"Anonymous Bombshell"
Sandra L. Borden is a professor in the School of Communication at Western Michigan University, where she also directs the Center for the Study of Ethics in Society. She is the faculty sponsor for WMU's intercollegiate Ethics Bowl team. Her work has been published in several scholarly books and journals. Her book, Journalism as Practice: MacIntyre, Virtue Ethics and the Press, won the 2008 Clifford G. Christians Ethics Research Award and the National Communication Association's 2008 top book award in applied ethics. Her other books are Ethics and Entertainment: Essays on Media Culture and Media Morality (co-edited with Howard Good, 2010, McFarland) and Making Hard Choices in Journalism Ethics (with David Boeyink, 2010, Routledge). Borden, who teaches ethics and media criticism, earned her PhD in mass communications from Indiana University, her MA in journalism from The Ohio State University and her BJ in journalism from the University of Missouri. Before joining the WMU faculty in 1997, she was an education reporter and editorial-page editor for the Jackson Sun, a Gannett paper in west Tennessee.
"Manuscript"
Bob Weisman was born and raised in Columbus, Ohio, and came to the University of Michigan as a freshman in 1954. He served as a Naval officer for 3 years, then got an MA in history from University of Wisconsin in 1963. After receiving his degree, he joined a college text publisher, and retired in 1999. He started as field representative, was promoted to field editor specializing in manuscript acquisition, and then promoted to regional editor. In his own words: "It was a fascinating business, talking to professors in all academic fields, finding projects already underway or developing others from scratch." His firm published 125 texts that Bob signed, a record which still stands at the company.
2018:
Gabriel Kahn grew up in Austin, Texas. A 2016 graduate with highest honors from the University of Michigan, he majored in economics and sociology with a minor in Mandarin. He moved to Washington, DC to begin his career at Capital One Financial Corporation, a large commercial bank that pioneered the mass marketing of credit cards.  During his first year, he worked on the Credit Line Increase Program. He is currently a Senior Analyst working on Fraud Prevention and Analytics. Outside of work, Gabe enjoys playing board games, card games, and watching and playing sports (He Bleeds Cubbie Blue!). Now that he has a full-time job, he is beginning to travel. A big hiker who loves to walk through US national parks, Gabe just finished his favorite hike ever, near Matterhorn in the Swiss Alps. 
"Lawyer-Client Privilege", "No-Drop" and "Equalizing Attempt"
Mark Kneisel has been an assistant prosecuting attorney in Washtenaw County for over 20 years. After specializing in prosecuting sexual assaults, he transitioned to the appellate division and has argued several cases in the Michigan Supreme Court, affecting state-wide jurisprudence. His current billet also calls on him to train new prosecutors and police officers in accord with the latest judicial and legislative developments. He was the co-chair of the Ann Arbor Mayor's Task Force for Women's Safety during its implementation of specialized teams of nurses caring for victims of sexual assaults. He is a regular presenter to college students and administrators on the myriad issues surrounding intimate-partner violence and sexual assaults on campus. Before attending law school, he taught and coached for three years at the high school level. While making no formal claims of expertise, he tries to maintain a steady diet of science and philosophy reading. Mark is grateful to the 2018 Bowl case editors for refining both the hypothetical cases and the questions. He hopes the students find them daunting, but emerge undaunted. 
Stan Mendenhall has been editor and publisher of Orthopedic Network News since 1991, and president of Mendenhall Associates, Inc. an Ann Arbor based company that provides software and databases to hospitals both in the US and internationally. He graduated from high school in Milan Michigan, attended the University of Michigan, and started his career at an accounting firm after college. He spent several years as a senior analyst at a large hospital database organization in Ann Arbor where he focused on healthcare research. In 1990, he started his current venture, Mendenhall Associates, Inc. which supports healthcare organizations through education, communications, and the arts. His wife, the artist Robin Wilt, taught in the Ann Arbor public schools for many years, retiring in 2016.
"Testing the Limits of Reasonable Accomodation"
Michael Szporluk has been working in the international relief and development field for more than two decades. He has worked in Serbia, Bosnia and Macedonia for local and international organizations on a range of development and dialogue projects, and led the European Centre for Minority Issues' Policy Dialogue Initiative in Macedonia. Michael spent four years as a research officer and analyst in the Office of the Prosecution at the International Criminal Tribunal for the former Yugoslavia. For the past eight years, he has focused on evaluations, research, and advocacy to advance the rights of persons with disabilities across the world. Last year he developed a strategic plan for the City of Portland to improve its outreach, recruitment, and employment practices with respect to persons with disabilities. He also took part in the United Nations Development Program's first disability inclusive development evaluation. Michael grew up in Ann Arbor and is a graduate of the John F. Kennedy School of Government at Harvard University with a Master's Degree in Public Policy.
Shoham Geva is a 2017 graduate of the University of Michigan, where she majored in Political Science. During her time at Michigan, Shoham spent 4 years working for the college newspaper as a reporter, editor and eventually editor in chief, overseeing coverage of issues ranging from campus policies to the 2016 presidential election. Several of her articles have been cited in academic journals and amicus briefs. During her tenure as an editor the paper won several collegiate journalism awards. Currently, Shoham works as an analyst at a Chicago management consulting firm that works pro bono with local and regional civic sector leaders on policy issues. 
Cathy Susan is a physical therapist who works in outpatient orthopedics at Physical Therapy in Motion in Ann Arbor, MI. She has a bachelor's degree in Physical Therapy as well as a master's degree in Kinesiology from the University of Michigan. She is also a certified strength and conditioning specialist through the National Strength and Conditioning Association, and is certified in Wilderness First Aid. 
Cathy has a level III Search and Rescue certification and has been involved in backcountry search and recovery efforts in Michigan and Ontario. These were unresolved cold cases in which individuals went missing in the wilderness and official search efforts had been long discontinued. She participated in several searches led by Michigan Backcountry Search and Rescue which discovered the remains of a 28 year old man who had gone missing in the northern Ontario wilderness several years before.
"Anonymity in Gamete Donation"
Amanda Roth is an assistant professor of philosophy and women's & gender studies at SUNY Geneseo. She completed her Ph.D. in philosophy at the University of Michigan and was then a postdoctoral fellow at the Center for Ethics in Public Life and the School of Public Policy. During that time, she also coached the University of Michigan Ethics Bowl Team for two years. Her research and teaching interests are in reproductive ethics, political philosophy, and feminist and lgbq issues. Her recent and forthcoming publications have taken up epistemic issues related to queer reproduction, bioethics and treatment protocols for reproduction in women-women same-sex couples, the ethics of reciprocal IVF, and feminist views on abortion ethics.
Ahrisue Choi is a fourth year student at the University of Michigan, working towards her bachelor's degree. She is majoring in biopsychology, cognition, and neuroscience and minoring in computer science. She was born and raised in New York City, where she may return in the future. For now, she is planning to manage a lab for a few years to expand her research experience before applying to graduate programs. She aspires to earn a Ph.D. in clinical psychology to open her own practice.
Melanie Gunn is the Outreach Coordinator at Point Reyes National Seashore, working on park planning issues of high public interest. Melanie has a M.S. in Natural Resources & Environment from the University of Michigan, and taught Woody Plants and Field Botany on the Ann Arbor campus and at the UM Biological Station in Northern Michigan for over a decade before starting a career with the National Park Service. The National Park Service preserves unimpaired the natural and cultural resources of over 400 park units for the enjoyment, education, and inspiration of this and future generations.
John Ramsburgh is a fundraiser at the University of Michigan. After completing a graduate degree in English literature from the University of Michigan in 2004, John worked for several political and environmental organizations in North and South Carolina. His responsibilities included grassroots organizing in support of clean water and action on climate change. In his current role in the development office, John helps raise money to support student scholarships and faculty research. 
Cullen O'Keefe is a 2L at Harvard Law School. Cullen graduated from the University of Michigan in 2016 with majors in Philosophy and Ecology & Evolutionary Biology. While at University of Michigan, Cullen served as co-captain of Michigan Ethics Bowl. At Harvard Law, Cullen serves as President of HLS Effective Altruism, which encourages students to think empirically and strategically to maximize the good they do for others. Cullen plans to pursue a career in long-term artificial intelligence policy and strategy. Cullen has recorded a podcast and Sketchy Conversation with A2Ethics. 
Whit Froehlich is third-year medical student at the University of Michigan whose interest in ethics stems from its interplay with the values of equity and good communication in healthcare. He graduated from Greenhills School and obtained a BA in Mathematics and Economics from Amherst College before returning to Ann Arbor for medical school. He is active in many organizations including MiSciWriters, the Life Sciences Orchestra, and Central Student Government.
Paul Van Ermen is a career high school teacher and group facilitator.  He received his undergraduate degree in Secondary Education from Oakland University in 1985, and his Masters of Public Administration from Wayne State University in 1991.  He is a teacher at Birmingham Groves High School in Beverly Hills, Michigan.  He has been Head Teacher of the Birmingham Public Schools Experiential Learning Center, which promotes Adventure-based educational components in both classroom and extracurricular formats.  While with BPS he has created the Urban Adventure Program, the Service Learning Class, The Spring Break Service Project, and the Diversity Retreat for Seaholm High School.  Paul has been recognized as a Birmingham Diversity Champion, and in 2012 was honored as BPS Teacher of the Year.  He continues to teach AP US Government classes and the Honors Philosophy Class.  
2017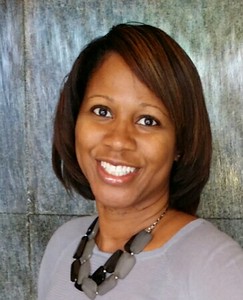 Jessie Kimbrough Marshall, MD, MPH is the medical director of Washtenaw County Public Health and an adult hospital medicine physician at the University of Michigan Health System. As medical director, she provides leadership in multiple areas including the provision of medical oversight to the health department, prevention of disease and promotion of public health, and policy-setting through coordinated planning with local health systems, health care providers, residents, and other county stakeholders. As a practicing physician, she cares for patients with chronic and acute disease. Dr. Marshall has years of leadership experience with health equity initiatives, cross-cultural care training in medical education and clinical care of vulnerable populations.
Dr. Marshall attended medical school and completed residency at Wayne State University. She is a trained internal medicine and pediatric physician. She received a Master's Degree in Public Health with a concentration on health policy and management from Harvard School of Public Health and completed a health policy fellowship at Massachusetts General Hospital, in Boston, MA. Dr. Marshall completed the General Internal Medicine Research fellowship program at Johns Hopkins University, in Baltimore, MD.
"A Transformational Scholarship":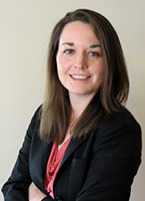 S. Caroline Kerr is Chief Executive Officer of the Joyce Ivy Foundation, a non-profit organization that supports the academic advancement and leadership development of talented young women from the Midwest. Through its Summer Scholars program, the Joyce Ivy Foundation gives scholarships to female high school students to participate in pre-college academic programs at partner colleges, such as Harvard, Yale, Brown, and Stanford. Previously, Caroline worked in undergraduate admissions, and as a college counselor and educational consultant. She grew up in Ann Arbor, and is a graduate of Dartmouth College, where she currently serves on the Board of Trustees, and the Harvard Graduate School of Education.
"Intellectual Property": Galit Levi Dunietz, MPH, PhD, is a Research Fellow in the Neurology Department of the University of Michigan. Her current research focuses on sleep health among at-risk populations across the lifespan. Dr. Dunietz obtained an MPH from the University of Michigan and a PhD in Epidemiology from Michigan State University.
"Academic Integrity": Clinical Associate Professor Emerita Pat Van Volkinburg served a total of 32 years with the University of Michigan School of Kinesiology. For more than 16 years, Professor Van Volkinburg also served in various administrative positions, with the last five years as the Assistant Dean and then Associate Dean for Academic Programs.  One of her duties was to chair the Academic Integrity Committee.  She served in that capacity for more than 25 years for both graduate and undergraduate cases. Additionally, Professor Van Volkinburg created two new academic majors in the School and several non-academic programs within Kinesiology and across the greater campus.
In addition to teaching and advising undergraduate students, Professor Van Volkinburg was active at the state and national level on committees that wrote and addressed state and national policy related to pedagogy. Professor Van Volkinburg was selected by Kinesiology students three times for her teaching excellence and twice at the state level for her dedication to teaching and for service.
"Dubious Donations": David Herzig is a private consultant to the biotechnology and pharmaceutical industries. Dr. Herzig is the former Vice President of Drug and Scientific Development at Parke-Davis. He has been a champion of the local arts community and has served on several arts organization Boards, including the University Musical Society and the Ann Arbor Symphony.
"Scrubs" and "Humane Conditions in Prisons":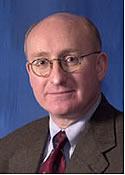 David A. Bloom is currently chair of the Department of Urology at the University of Michigan Medical School. Dr. Bloom joined the University of Michigan faculty in 1984. He received the Jack Lapides endowed professorship in urology in 2002 and served as associate dean for faculty affairs of the medical school from 2000-2007. Dr. Bloom has published more than 160 papers and 68 book chapters, and has served on the editorial boards of several urology journals, including the Journal of Pediatric Urology and the British Journal of Urology. He has held offices in 26 professional societies, among them as president of the American Association of Genitourinary Surgeons.
Before coming to Michigan, Dr. Bloom was a staff urologist at the Walter Reed Army Medical Center in Washington, DC.  In 1983, at the time of his discharge from the U.S. Army and upon leaving Walter Reed, he had been promoted to Lt. Colonel and had been appointed chief of pediatric urology. He earned his medical degree from the State University of New York at Buffalo; served dual residencies in surgery and urology at UCLA; and completed a fellowship in pediatric urology at the Institute of Urology of the University of London.
"Persons with Disabilities in Institutions": Michael Szporluk has been working in the international relief and development field for more than two decades. He has worked in Serbia, Bosnia and Macedonia for local and international organizations on a range of development and dialogue projects, and led the European Centre for Minority Issues' Policy Dialogue Initiative in Macedonia. Michael spent four years as a research officer and analyst in the Office of the Prosecution at the International Criminal Tribunal for the former Yugoslavia. For the past eight years, he has focused on advocacy for the universal rights of persons with disabilities across the world. His most recent publication is a strategic plan, commissioned by the city of Portland, Oregon, to increase employment as well as access opportunities of persons with disabilities. Michael grew up in Ann Arbor and is a graduate of the John F. Kennedy School of Government at Harvard University with a Master's Degree in Public Policy.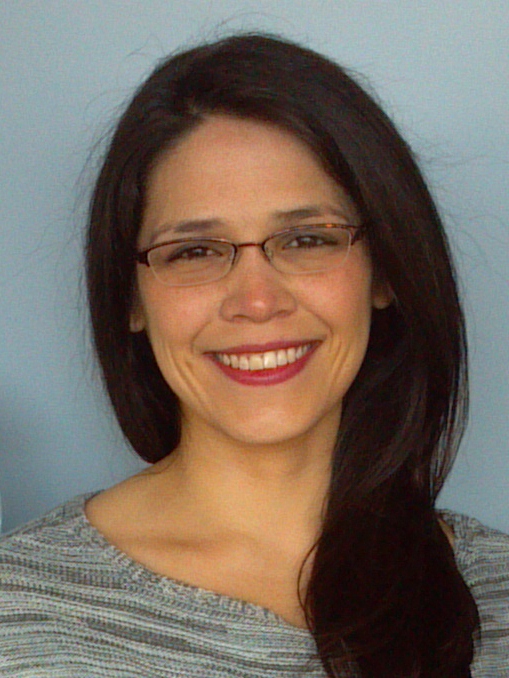 Carrie Ferrario, PhD, is a Neuroscientist and Professor at the University of Michigan Medical School, where she studies the effects of obesity and drug addiction on the brain. She grew up in New Jersey and has lived in Ann Arbor since 2001. In addition to conducting lab-based research, Dr. Ferrario teaches a wide range of students at UM, from freshmen undergraduates to students in the medical school.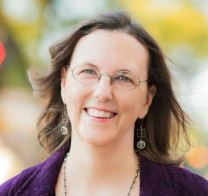 Mary Morgan is founder and executive director of The CivCity Initiative, a nonpartisan nonprofit that's fighting civic apathy. She is former publisher of The Ann Arbor Chronicle, an online news site focused on covering local government.
Bill Burroughs is a Project Manager with William Charles Custom Homes in Saline, Michigan. Prior to his career with Charles Custom Homes, Bill has worked in real estate, mortgage banking and investment. One of his crowning achievements is appearing in an episode of the DIY Network's Man Caves, Fireman's Pub in Parsippany, New Jersey.
William L. Ball is a retired automotive executive who spent most his career in public policy.  In retirement, he consults on issues regarding connected vehicle technology.  He serves on the board of a large, non-profit provider of aging services in Michigan.  He volunteers as a mediator with the Dispute Resolution Center (DRC) in Ann Arbor and has participated on DRC's team for the A2Ethics Big Ethical Question Slam.  He holds a BChemE and J.D. from the University of Minnesota and an MBA from Stanford University.
"Athlete Dissent and the National Anthem"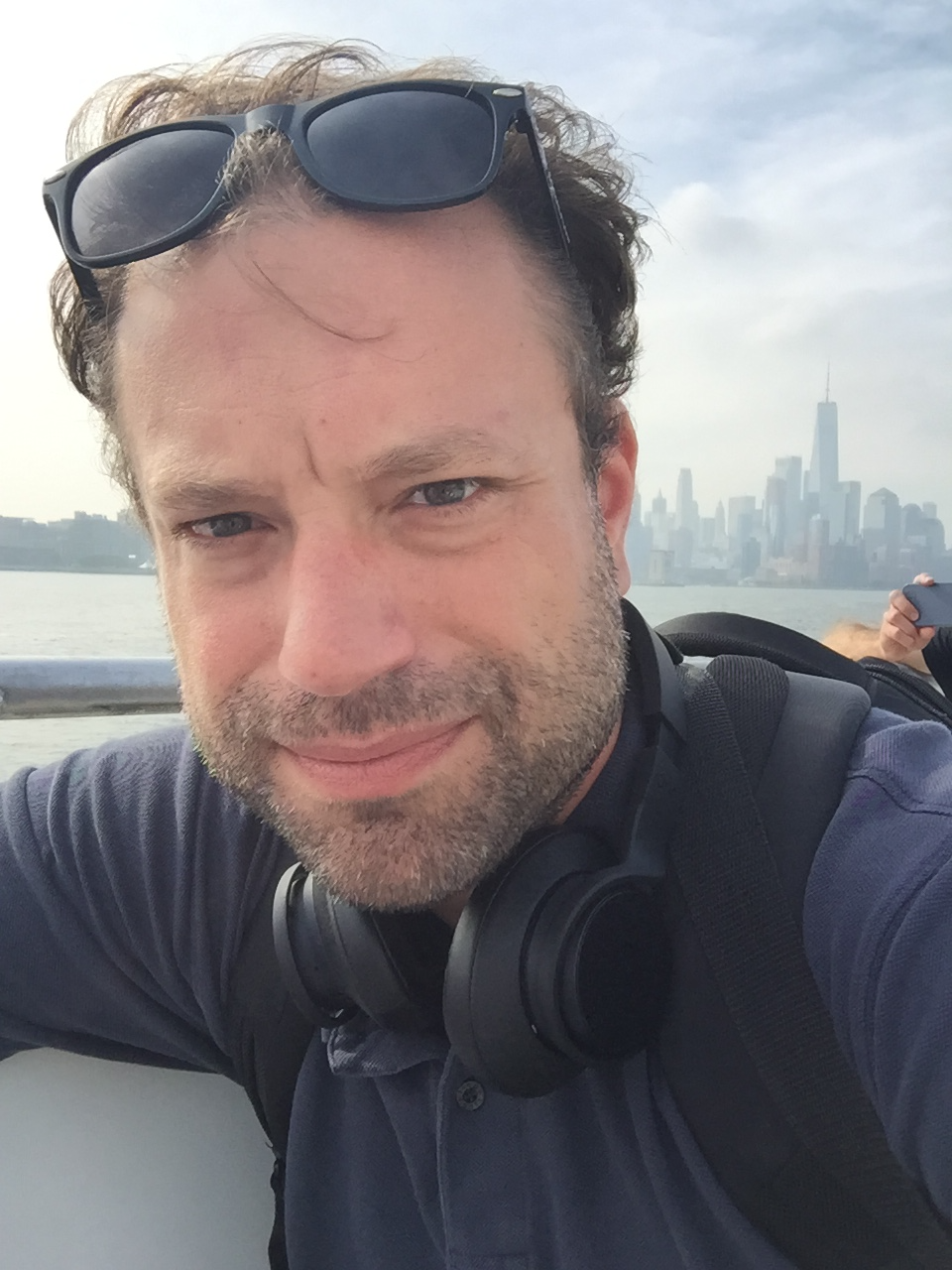 Robert Haddad lives in New Jersey and is a 1998 Sport Management and Communications department graduate from the School of Kinesiology at the University of Michigan, where he was also the Chair of the Alumni Society from 2012-2015.  He currently works in business development for SocialFlow, a social media technology company that creates publishing software for publishers and media companies (like The New York Times, BBC and Wall Street Journal) to improve and centralize distribution of their content to platforms such as Facebook and Twitter.  Prior to his current career, Robert spent 16 years at Major League Baseball Productions as a Director of Documentaries and head of their field production department. He won an Emmy Award for his involvement on the Showtime series, "The Franchise: A Season with the San Francisco Giants" in 2011 and directed seven consecutive World Series Films from 2008-2014.
2016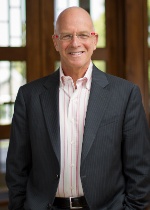 Amos N. Guiora is currently professor of law at the S.J. Quinney College of Law at the University of Utah. He is a Research Associate/Fellow at several centers: the University of Oxford, Oxford Institute of Ethics, Law and Armed Conflict; the International Institute on Counter-Terrorism, The Interdisciplinary Center, Herzylia, Israel; and the Netherlands School of Human Rights Research, University of Utrecht School of Law. Amos has written several books on issues related to national security, limits of interrogation, religion and terrorism, multiculturalism and human rights.  He is currently writing a book on the legal issues involving bystanders.  Amos hails from Ann Arbor and returns in the fall of each year to attend all University of Michigan football games at the Big House.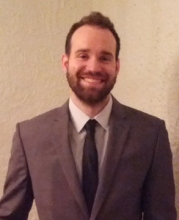 Aaron Scherer, PhD, earned his PhD in Psychology from the University of Iowa and was a postdoctoral research fellow with the Center for Bioethics and Social Sciences in Medicine at the University of Michigan. Aaron is a social psychologist who utilizes a variety of methodologies to study the antecedents and consequences of biased beliefs, focusing on beliefs related to health and politics. He has published on a variety of topics among them: political stereotypes about psychological differences between conservatives and liberals; the use of metaphors to influence vaccination intentions; and confirmatory information seeking following arbitrary decisions. Every once in awhile, Aaron tries to be cool and post about politics, medicine or research on Twitter.
Mary Hubl lives in Ann Arbor. She telecommutes from her home office to Omaha, Nebraska-based company Vic Gutman & Associates, where Mary is vice president, nonprofit services. She assists nonprofit organizations with grant writing and developing/implementing fundraising programs. Mary has a BA in French and international relations from the University of Wisconsin-Madison and an MA in international politics and economics and modern European history from George Washington University. She also enjoys yoga, reading, traveling and competing in triathlons, as well as spending time with her two teenage sons and husband. Mary is a passionate animal advocate and volunteers as a cat comforter at the Humane Society of Huron Valley.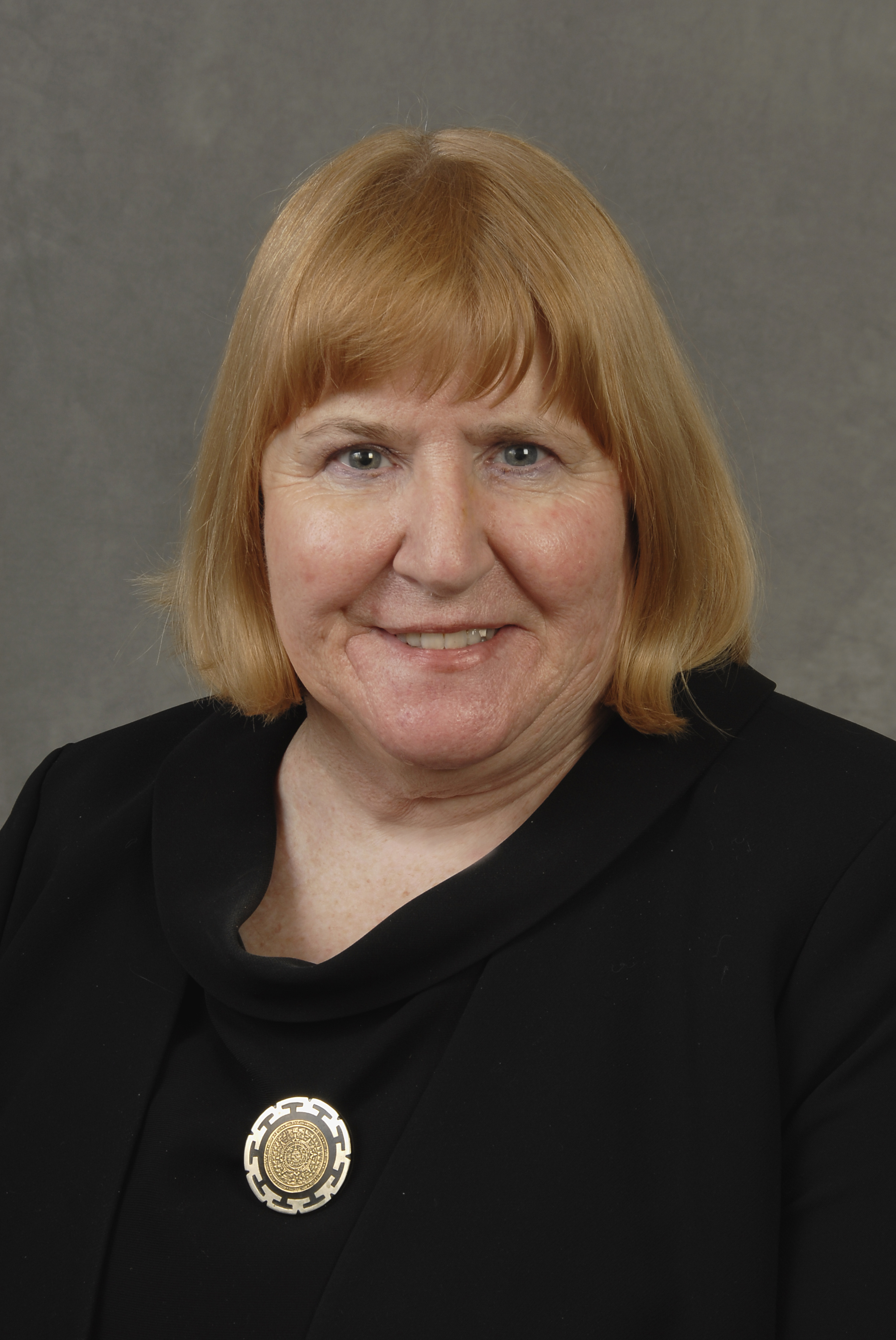 Teri Turner, RN, MS, CHPN is currently Director of Clinical Services at Arbor Hospice. She has been involved in the specialty of hospice care for 23 years. Teri has wide-ranging experience in international health care and a special interest in the impact of culture on health. After graduating from the University of Michigan with an MS in Health Services Administration, she accepted a post in the Middle East and worked there for almost a decade. She routinely serves as a guest lecturer at the University of Michigan Schools of Social Work and Public Health; as a presenter at clinical and volunteer service conferences for the Michigan Hospice and Palliative Care Association; and as an invited speaker to international hospice seminars, most recently in Yokohama, Japan. She has also been a member of Ethics Committees, including St. Joseph Mercy Hospital as well as Arbor Hospice. Along with her colleagues from Arbor Hospice, Teri has been an early supporter of A2Ethics initiatives, among them the annual Big Ethical Question Slam, in which the Arbor Hospice Ethics team has appeared four times. In 2015, Arbor Hospice Ethics won the Slam, going on to represent the United States in the first (and probably only) International Big Ethical Question Slam-Off with the champion Slammers from Winnipeg, Canada.
"In Confidence": Michael L. Michon is the Plymouth District President of the Bank of Ann Arbor. He has worked in the banking industry for thirty-three years. He has a BA in Philosophy from the University of Michigan. His MBA is from Central Michigan University. Mike enjoys hiking and golf.
"Superior Knowledge": Jamie Agnew is the co-owner, with his wife Robin, of the award-winning Aunt Agatha's Mystery Bookshop in Ann Arbor. Jamie and Robin are also strong supporters and contributors to the popular annual Kerrytown Bookfest.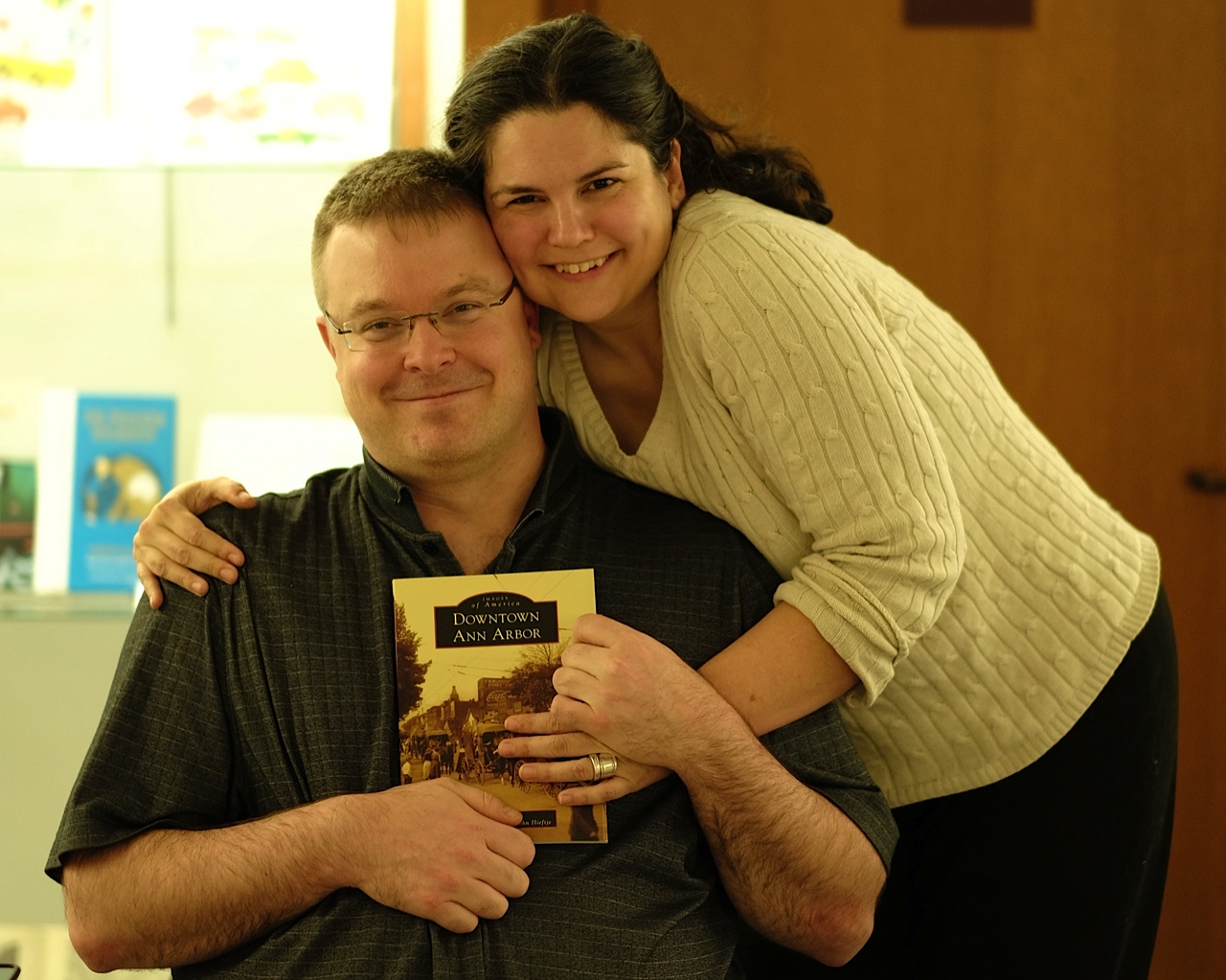 Patti Smith is a former lawyer and a special education teacher. She has been a public speaker her whole adult life--in debate, in moot court, as a storyteller and has recently begun dabbling in improv. Last year, Patti's first (and hopefully not last) book was published by Arcadia Publishers, Images of America: Downtown Ann Arbor. She has also finished a young adult series about three kids who live in Detroit. Patti is on the board of A2Geeks, writes for Concentrate and Mittenbrew, works with the People's Food Co-op, and volunteers with 826Michigan. Patti lives in Ann Arbor with her husband and their cats. Recently, she finished a young adult book series about three kids who live in Detroit.
"The Gold King Mine Disaster": Inger Schultz is a writer with a background in chemical and environmental engineering. She has worked in the corporate world and has served as a consultant in the field of public water supply systems. Inger has a longstanding concern for preserving access to clean water. She has also been an early advocate for environmental education. In her role as development officer, she helped raise monies for the University of Michigan Nichols Arboretum's Reader Urban Environmental Education Center. Further, she co-founded the popular Shakespeare in the Arb theatre program and the Youth Strings Ensembles at the Community Music School of Ann Arbor. Her interest in the arts extends to her work in fundraising for the Arthur Miller Theatre at the U-M School for Music, Theater and Dance.
2015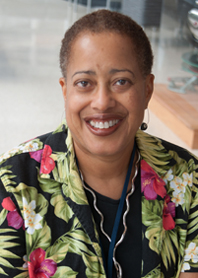 Kathryn Moseley, MD, MPH, FAAP, is a clinical bioethicist and a general pediatrician/former neonatologist with the Child Health and Evaluation Unit at the University of Michigan Health System. She holds a dual appointment as an Assistant Professor of Pediatrics and faculty member/researcher with the UM Center for Bioethics and Social Sciences in Medicine. In 2013, she was appointed to the Council on Ethical and Judicial Affairs of the American Medical Association. Dr. Moseley was an early practitioner in the relatively new field of bioethics in the 1980s, when she joined the faculty of St. Louis University Medical School and its Center for Health Care Ethics. Further, her eleven year experience as Director of Biomedical Ethics at Henry Ford Health System in Detroit influenced her extensive and wide-ranging research interests. Among these interests is her focus on the racial differences in health care decision-making; how those decisions are affected by culture and trust; and how these decisions may lead to health disparities. Most recently, Dr. Moseley received a $2.1M grant from the National Institutes of Health to examine culturally appropriate public health interventions to decrease the disproportionately high incidence of Sudden Infant Death Syndrome among African American infants. In 2011, Dr. Moseley described key aspects of her research and her work in the bioethics field in an interview with A2Ethics: The Pediatric Bioethicist Who Builds Trust.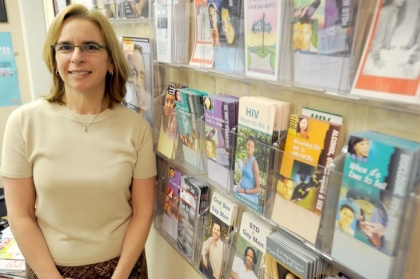 Jimena Loveluck, MSW was the President/CEO of the HIV/AIDS Resource Center (HARC) in Ypsilanti, Michigan. In 2015, HARC merged with AIDS Partnership Michigan to form Michigan Unified. Ms. Loveluck now serves as Vice President for Community Research & Innoivation at Michigan Unified. She has over 25 years of expertise and experience in establishing vital services for people living with HIV/AIDS. Her leadership and commitment to community-based partnerships distinguishes her forward-thinking approach to the provision of health services. A recent example is HARC's collaboration with the Center for Sexuality and Health Disparities at the University of Michigan School of Public Health, in which community-based participatory research is being put to use to address the needs of people at risk or living with HIV/AIDS. To learn about several ethical issues people at risk or living with AIDS confront, please listen to A2Ethics' podcasts with Jimena Loveluck, most recently: The Good Work of Michigan's HIV/AIDS Center (HARC).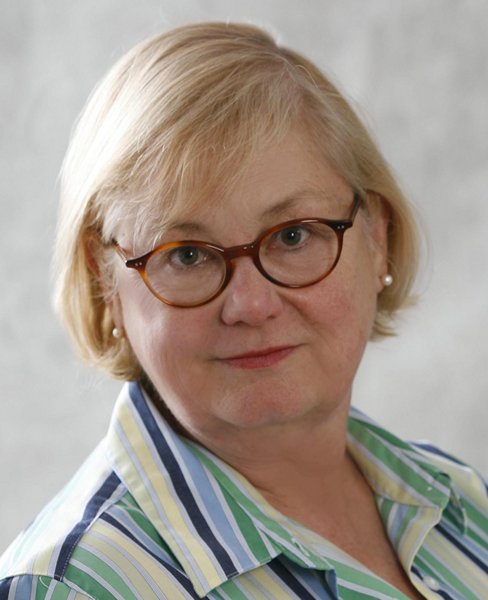 Former Washtenaw County Commissioner Dr. Vivienne Armentrout. As an elected official, Dr. Armentrout held positions on several urban planning committees and was instrumental in the issuance of the Washtenaw County Comprehensive Plan. Dr. Armentrout continued her public service as an appointed member of the City of Ann Arbor Pedestrian Safety and Access Task Force. While she is not originally from Ann Arbor, she is an exceptionally knowledgeable guide for city residents through her popular blog Local In Ann Arbor, a thoughtful, detailed go-to resource about city issues. An accomplished writer and book editor, Dr. Armentrout has edited another guide: Gleason's Plants of Michigan. A former college professor, Dr. Armentrout has a PhD in botany and plant pathology.
"Best Practices": Patricia Ryan, MD, is a psychiatrist with over 30 years of experience in the field. A graduate of Fordham University and the St. Louis University Medical School, she completed her psychiatric residency training at Indiana University. She has worked in a variety of health care settings, including inpatient and hospital consultation liaison psychiatry as well as in outpatient care. For the past two decades, she has offered psychiatric services in private practice.  Early in her career, Dr. Ryan served in the National Health Service Corps to provide community mental health services to underserved communities in rural areas of Missouri. Dr. Ryan's professional interests are broad and eclectic. She is currently involved in improving the effectiveness of science communication among medical practitioners, scientists and the public. She is a graduate of the 2014 Summer Institute of the Alan Alda Center for Communicating Science at Stony Brook University. Dr. Ryan's other recent focus is exploring ways to integrate effective psychiatric treatments directly into primary care physician offices to help expand access to mental health services.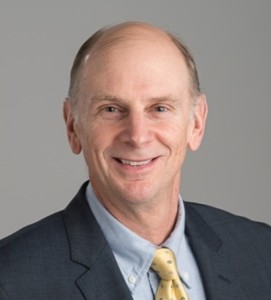 Don Welch, PhD, is currently the Chief Information Security Officer at Penn State University. He served as the President/CEO of Merit Network, Inc., a pioneering leader in research/education network infrastructure for universities and school systems. Among the many awards Dr. Welch has earned: his recent honor at the White House as a "Champion of Change," and as 2013 recipient of the 21st Century Achievement Award from Computerworld Foundation. Dr. Welch has held executive and leadership positions in business and the military. He was the Director of Enterprise Technology and Merchandising Applications for H-E-B, a $12B retailer in Texas and Mexico. In addition, Dr. Welch served in the U.S. Army, attaining the rank of Colonel and earning the Legion of Merit for his service. Key assignments include: West Point, Delta Force and the 25th Infantry Division. He has earned the Army's Ranger Tab and Paratrooper Wings. Dr. Welch's longstanding interest in ethics education continues through his teaching at Academy Leadership, a leadership training initiative founded by West Point and Annapolis graduates with successful careers in both the military and the private sector. A2Ethics interviewed Dr. Welch about this program and his diverse leadership experience in 2013: The Values We Carry: Don Welch Discusses Academy Leadership.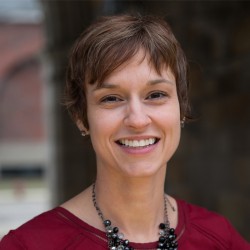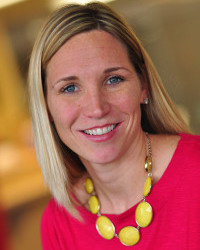 Barb Hiltz, MSW (left) and Bonnie Dockham, LMSW (right). Ms. Dockham is the Executive Director at the Cancer Support Community (CSC) of Ann Arbor. Ms. Hiltz formerly held that position and is now Clinical Assistant Professor of Social Work and MSW Program Director at the University of Michigan School of Social Work. Before joining the CSC, Ms. Hiltz held leadership roles in several nonprofits in program administration, education and training, including the executive directorship of a non-violence education program in St. Louis, Missouri. Ms. Dockham is a licensed medical social worker, and has practiced in the inpatient hospital as well as the Department of Radiation Oncology at St. Joseph Mercy Health System. As founding Program Director at the CSC, her particular professional focus is in applying evidence-based practices to benefit patients and families affected by cancer. Ms. Dockham has presented at state and national oncology conferences in addition to serving as a guest lecturer at the University of Michigan Schools of Public Health and of Social Work. The CSC is a unique organization; its integrated programs are dedicated to providing the psychosocial needs of adults and children touched by cancer. Ms. Hiltz and Ms. Dockham spoke eloquently about one of the many ethical issues they contend with in their field in a 2009 A2Ethics interview: Privacy and the Cancer Patient.
"The Busy Day": Ted Lawrence, a 2013 graduate of the University of Michigan Law School, is currently a judicial clerk at the Michigan Court of Appeals. Prior to law school, he worked as an assistant editor at The National Interest, a foreign policy journal based in Washington, DC. He also served as a research assistant to veteran Supreme Court journalist and lawyer, Joan Biskupic, while she wrote her biographies of Supreme Court Justices, Antonin Scalia and Sonia Sotomayor. His community involvement in Ann Arbor includes membership on the development committee for The Dispute Resolution Center as well as research and advisory roles in local political campaigns.
2014
"The Trajectory of a Kitchen Knife": Carlene Pelino is a middle and high school teacher in Chicago.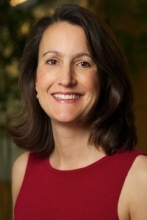 Dr. Lauren Smith is a Clinical Associate Professor in the Department of Pathology at the University of Michigan specializing in hematopathology.  She has been a member of the University of Michigan Adult Ethics Committee since 2005 and also serves as a Chair of the Michigan State Medical Society Ethics Committee.  Her research interests include ethical issues in clinical medicine and pathology.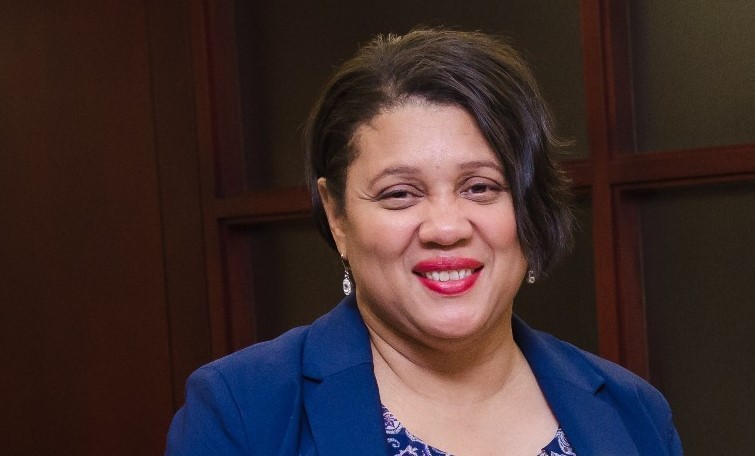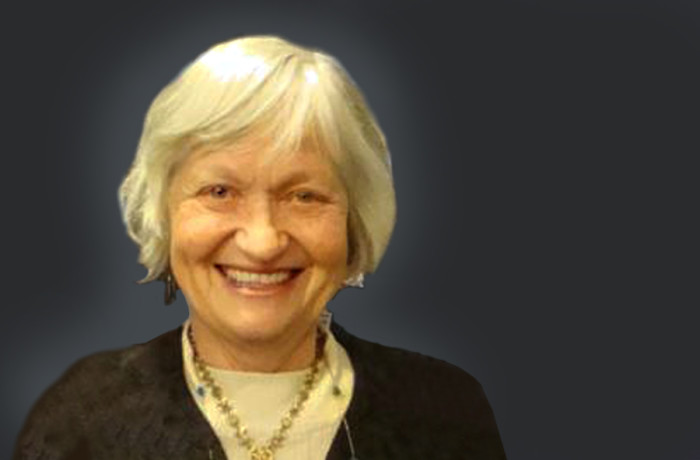 Belinda Dulin (top) and Sally Brush (bottom) work at the Dispute Resolution Center: Belinda as its Executive Director and Sally as its Mediation Services Coordinator.
"Values on Defense": Linda Fitzgerald is the owner of Fitzgerald Communications, which provides writing and communications consulting for businesses, health care companies, educational institutions, and nonprofits.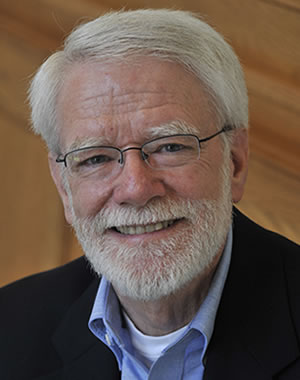 Professor John Chamberlin is a University of Michigan Professor Emeritus of political science and public policy. His research interests include ethics and public policy, professional ethics, and methods of election and representation. He was the director of the Ford School's BA in Public Policy program from 2007-2011 and the director of U-M's Center for Ethics in Public Life from 2008-2011.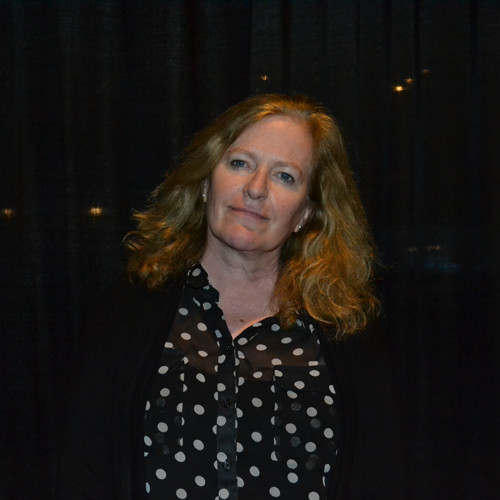 Jennifer Conlin is a journalist whose work spans over a decade, 20 countries, and five continents. Her work has been published in the New York Times. She is the Founding Editor of Creative Voice, a journalism outlet covering arts and culture in southeastern Michigan. She also serves as the Deputy Content Editor at the University of Michigan Alumni Association. She currently serves as a director of A2Ethics.