2018 Practice Case Studies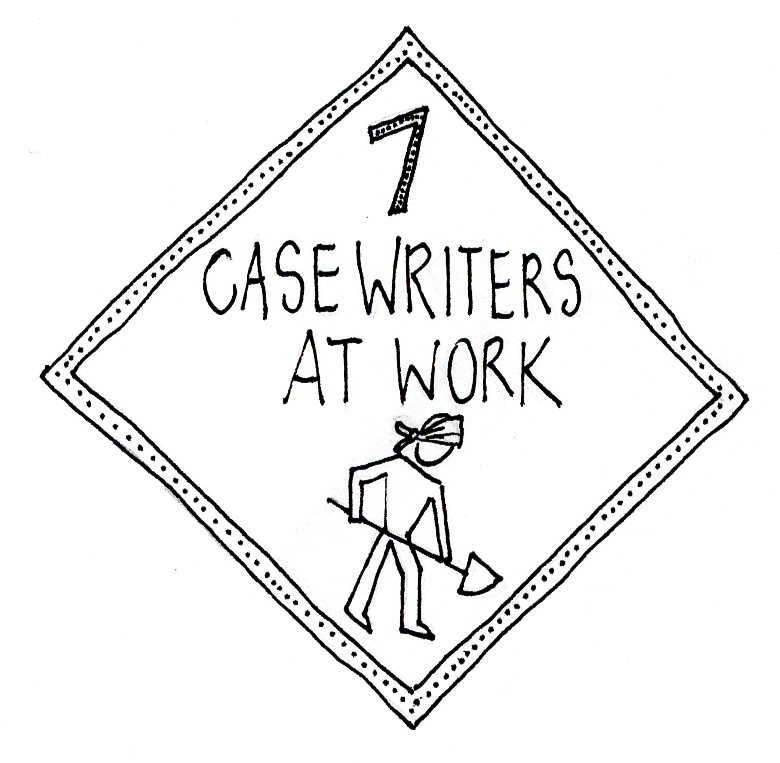 The 2018 Michigan Bowl community case writers created more real world scenarios and cases than teams have time to present and analyze on the actual Bowl Days, February 17-18, 2018. We are absolutely delighted that these case writers shared their expertise and cared enough to take the time to offer their cases for the 5th Michigan Bowl! The Bowl coaches are using them in their teaching and practice sessions with student teams in this year's Bowl. They include moral quandaries about emerging technologies, such as self-driving vehicles and artificial intelligence research, as well as current topics in the fields of health care and finance. So, do some self-driving and read on!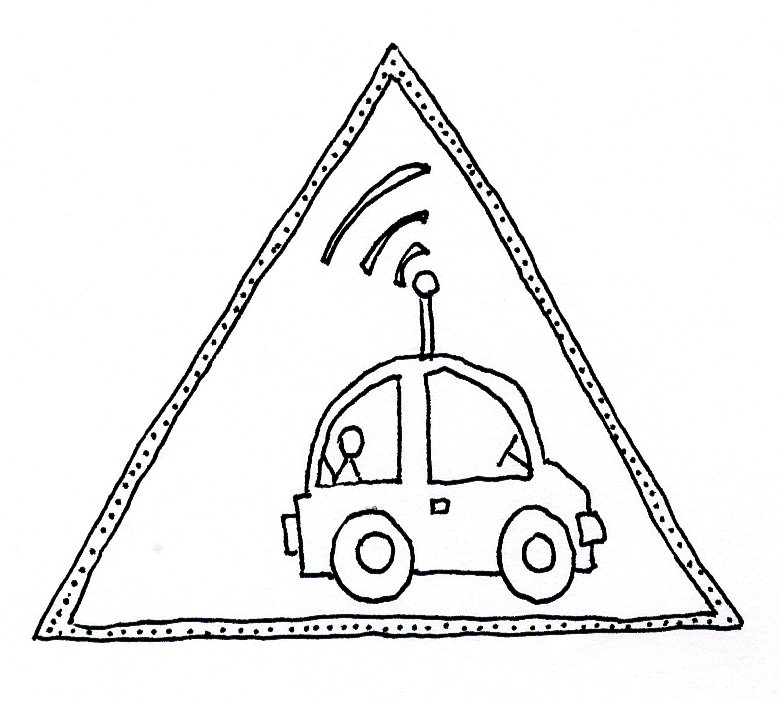 Practice Case 1: Autonomous Vehicles and Safety
Domino's is now delivering pizza in the Ann Arbor area in highly autonomous vehicles (HAVs), as reported by MLive on August 29.[1] This is cause for concern regarding pedestrian safety because Ann Arbor has a unique ordinance for unsignalized crosswalks.[2] It requires a driver to stop for a pedestrian at the curb, curb line, or ramp leading to a crosswalk, as well as the more standard "within the crosswalk." Therefore, a driver must determine if a person is waiting to cross the roadway, or is just waiting for a bus or for another reason.
Generally, states set their own roadway laws, with the federal government providing guidance and examples, such as the Manual of Uniform Traffic Control Devices. Ann Arbor was able to pass its own unique ordinance because Michigan does not have a law protecting pedestrians at unsignalized crosswalks.   
The other 49 states have laws requiring drivers to either STOP or YIELD for a pedestrian WITHIN a crosswalk. Oregon has the newest language, passed in 2015, which states that a pedestrian is within a crosswalk if "any part or extension of the person, including but not limited to any part of the person's body, wheelchair, cane, crutch or bicycle, moves into the roadway in a crosswalk with the intent to proceed."[3]
Based on transportation safety principles, the safest time to cross the roadway, outside of a signalized crosswalk, is when there is a gap in vehicle traffic. If pedestrians report difficulties at unsignalized crosswalks, then professional engineers may perform a Gap Analysis. If the Gap Analysis determines that there is an unreasonable wait time, or the gaps are not long enough for a pedestrian to safely cross all lanes of the roadway, then infrastructure improvements are recommended. These could include constructing a pedestrian refuge island so the pedestrian only has to cross traffic in one direction at a time, as well as Rectangular Rapid Flashing Beacons (RRFBs), as are installed on Plymouth Road. Ann Arbor has underfunded these needed improvements for more than two decades, while designating many new crosswalks with simple signs and pavement markings.
HAV advocates argue that the vehicles will improve safety, reduce the number of fatalities on our roadways, and also provide freedom for persons with disabilities who are not able to drive a standard vehicle.
While HAVs are superior to human drivers in many ways, humans are better able to determine the intent of a person standing on the side of the roadway. Yet critics argue that Ann Arbor's local ordinance gives pedestrians a false sense of security, as drivers cannot always determine the intent of the person standing near a crosswalk. Also, it is impractical to stop for every person, many of whom are on cell phones and ignoring traffic.
The debate about HAV use and regulations is still ongoing. On September 6, the US House of Representatives unanimously passed a bill backed by Michigan congresswoman Debbie Dingell to limit the restrictions that states and local governments could place on HAV roadway testing.[4] This takes some rights away from state and local governments to control the use of HAVs in their jurisdictions. 
Study Questions:
     1. Should state and local governments relinquish some rights if the result is improved safety, reduced roadway deaths, and greater mobility for persons with disabilities?
     2. Should the federal government mandate laws for all aspects of roadway safety, especially human vs. HAV interaction, such as a law for unsignalized crosswalks?
     3. Given that HAVs are on the roadways, should Ann Arbor repeal its unique ordinance that requires a driver to stop for a pedestrian at the curb, curb line or ramp leading to an unsignalized crosswalk?

Sources
[1] http://www.mlive.com/business/ann-arbor/index.ssf/2017/08/dominos_and_fo...
[2] City Ordinance, Title X, Chapter 126, Article XII, 10:148
[3] https://www.portlandoregon.gov/transportation/article/594867
[4] House Approves Dingell-backed Self-driving Vehicle Legislation, dated September 6, 2017
Author: Kathy Griswold is a longtime pedestrian safety advocate and champion for citizen education and engagement with local and state issues. She served on the Ann Arbor Public Schools' Transportation Safety Committee for 15 years beginning in the mid-1990s. Extending her concern with broader student safety issues, she served on the Board of Education from 2001 to 2005, successfully advocating for the $250 billion bond that provided funding for the construction of Skyline High School and upgrades to all school buildings. 
Ms. Griswold grew up in Flint, Michigan when the auto industry was the major economy. She attended the University of Michigan where she earned a Master of Social Work and a Master of Business Administration with a specialty in technology. She worked in various corporate positions at the Unisys Computer company and as a medical information consultant. She has been interested in technology and the human interface since the 1970s, with the introduction of personal computers. Her current interest in how pedestrians and autonomous vehicles will interact in communities, has resulted in a policy initiative---AV-CAPSULE: Autonomous Vehicles - Cyclist and Pedestrian Safety with Uniform Laws and Environments.
Practice Case 2: Digital Brains
The year is 2043. You are a researcher working at Giggle, a large tech firm pursuing various research projects about artificial intelligence. For the past two decades, you have been working on whole brain emulation (WBE): the "one-to-one [digital] modeling of the function of the human brain" [1].
In 2029, your team successfully performed the first WBE of Drosophila melanogaster, a species of fruit fly commonly used in biological studies [2]. Leading experts on D. melanogaster agreed that they could not detect any differences between the activity of the emulated brain and the activity of the real brain. Furthermore, when researchers connected the digital fly brain to a digital fly body, the simulated organism behaved almost exactly like a physical fly would. Giggle researchers subsequently performed successful WBEs on fish, birds, rodents, and nonhuman primates.
This year, an anonymous human donor, codenamed "Brian," donated his brain to Giggle upon his death. His brain has been sliced and scanned, neuron by neuron. The scans have now been assembled, but not "turned on." Given the success of the latest chimpanzee WBE trials, you and your team are reasonably confident that the WBE of Brian's brain will run smoothly [3].
Study Questions:
      1. What features are sufficient to make an entity inherently worthy of moral consideration? What features are necessary?
      2. Assume that human WBE is successful. How do some of the novel properties of digital brains - for example, easy replicability, stability, and manipulability - affect the assignment of rights we usually attribute to (biological) humans? Put differently, do human rights depend to any extent on our biological limitations?
     3. If we are uncertain whether a given entity has the relevant features for inherent moral consideration, what principles should govern our actions regarding that entity? What are the implications of your view not just for Brian's digital brain, but also for other "unknown entities"?
     4. Would a digital human brain count as human? Why or why not?
Sources
[1] http://www.fhi.ox.ac.uk/brain-emulation-roadmap-report.pdf (pg. 5).
[2] Cf. https://intelligence.org/2014/03/20/randal-a-koene-on-whole-brain-emulat....
[3] Case study inspired by Superintelligence by Nick Bostrom. See also https://nickbostrom.com/papers/aipolicy.pdf (pgs. 12–13).
Author: Cullen O'Keefe is a 2L at Harvard Law School. Cullen graduated from the University of Michigan in 2016 with majors in Philosophy and Ecology & Evolutionary Biology. While at University of Michigan, he served as co-captain of the University of Michigan Ethics Bowl. As an undergraduate, he also helped organize a panel of experts on the ethics of autonomous vehicles that was co-sponsored by A2Ethics. At Harvard Law, Cullen serves as President of HLS Effective Altruism, which encourages students to think empirically and strategically to maximize the good they do for others. During the summer of 2018, Cullen is interning at the University of Oxford Future of Humanity Institute in the area of Artificial Intelligence Policy and Governance. 
Practice Case 3: Medicaid Muddle
You are a social worker whose clients are the aged and chronically ill residents of a nursing home. Almost half of these clients depend on Medicaid funds to cover their stay at the home.
Through your years of experience working with admissions to the facility, you have learned the basic requirements for applying for and receiving Medicaid coverage for nursing homes in the state of Michigan. You know that Medicaid recipients' income must be approximately $2,000 per month or less, and that they may have only limited savings to cover the cost of a funeral. You also know that if the spouse of a nursing home patient is still living in the family home, then they are legally permitted to have a higher income and/or to retain more in savings to maintain the family home. However, if the spouse later comes to need nursing home care, in order for them to receive Medicaid their income must have reduced to the $2,000-per-month benchmark, and the family home can become the property of the state to recoup the costs of Medicaid coverage.
A spouse of one of your clients has come to you with limited information and awareness of these regulations. She is currently paying privately for her husband's stay in the nursing home. But she has talked to another resident's family member and learned that they are covered by Medicaid. She is worried that a significant amount of her investments will be depleted by nursing home costs, and tells you that she is interested in learning how to "work the Medicaid system" to her advantage. She says that she has always wanted to leave her home and this money to the family's only daughter, who is having a difficult time overcoming a divorce and living as a single parent. She tells you that she has heard that if assets are placed into "some type of trust" five years ahead of a Medicaid application, then they are exempt from the traditional regulations. She asks you to help her to find someone who can assist her with this.
Study Questions:
The intention of Medicaid dollars is to help the "indigent". Does this situation qualify?
Suppose that you help this woman to find a way to have Medicaid pay for her husband's nursing care. What obligations, if any, would you then have  to all the other spouses of residents in the nursing home? What obligations, if any, would you then have to people outside of the nursing home who would benefit from similar help? 
Suppose that the woman worked herself up from poverty to run a small business, which now employs several others in your town. Divesting the assets in this business would create financial hardship for those employees. Does this change your view on the case?
Author: Karen O. Ludwig, LMSW, MAR received a Master of Arts in Religion from the Lutheran School of Theology and a Master of Social Work degree from The Ohio State University. She has been employed in multiple settings as a church professional and consultant working with congregations in transition as well as established congregations with various ministry programs. Karen retired from Arbor Hospice after 14 years as the lead social worker in the Residential facility, and is continuing work in congregational consulting with churches in transition. Ethical dilemmas and conversation have always been an intriguing side bar for her during these past years.
Practice Case 4: Physician Assisted Suicide
Much of modern medicine focuses on attempting to cure disease. Palliative care, in contrast, is a field of medicine that is focused on providing relief of a patient's symptoms rather than trying to cure the underlying disease. Palliative care specialists help patients deal with the physical, psychological, spiritual and practical burdens of their illness, from the time they begin palliative care, through the dying process. Palliative sedation is only one of many options for treating refractory (hard to treat) symptoms. It is uncommonly used, but when it is offered, it is usually only at the end of a patient's life.
Mrs. Berlanga is a 78 year old woman who is admitted to the hospital for pain control. She already takes pain medication in high dosages. Mrs. Berlanga has a long history of breast cancer with metastatic disease (spread of the cancer) to the brain, lung, and bones.  She is not currently enrolled in the hospice, but her prognosis is not good.  Concerned about her patient's severe pains, Dr. Amable, the primary care physician requests a palliative care consultation to consider palliative sedation. Dr. Afinitor, the oncologist feels that putting this patient on palliative sedation is inappropriate, commenting that "Physician Assisted Suicide is illegal in Michigan."  The patient's family, meanwhile, is worried that palliative sedation could hasten Mrs. Berlanga's death. Mrs. Berlanga is miserable with pain everywhere. She has said that she would like to attend her granddaughter's wedding in a month but also states she cannot function with this pain.  
Study Questions:
     1. Are there ethically relevant differences between palliative sedation and physician assisted suicide?
     2. Currently Physician Assisted Suicide is illegal in Michigan but not in other states. Is Physician Assisted Suicide morally objectionable? Should it be illegal?
     3. Does the patient have the right to make her oncologist provide palliative sedation, even if her physician doesn't agree with it? Does refusing palliative sedation when a patient specifically requests it violate that patient's autonomy? Does forcing a doctor to provide palliative sedation against that doctor's medical judgment violate the doctor's autonomy?
    4.  Should this patient be given palliative sedation?
Author: Dr. Juanita Rivera works part-time as an anesthesiologist at MidMichigan Health in Midland.  She helped establish the ethics committee at the hospital and has served as the co-chair since 2014.  She earned her MD and a master's degree in Physiology from Michigan State University.  She completed her anesthesia residency at the Mayo Clinic in Rochester, Minnesota.  She loves teaching medical students, residents, student registered nurse anesthetists, and EMT students.  She has been a Clinical Assistant Professor in the Department of Surgery, for Michigan State University, College of Human Medicine since 2003.  This past year, she received the Robert E. Bowsher award from the Family Medicine Residency program, in recognition for outstanding clinical teaching.  She also enjoys spending time with her 3 children and being active in her community.  She has served as a Boy Scout and Girl Scout leader for many years, ran many Scholastic Book Fairs, and, recently, stretched herself by taking on the role of producer for the production "Fiddler on the Roof" for Midland Academy.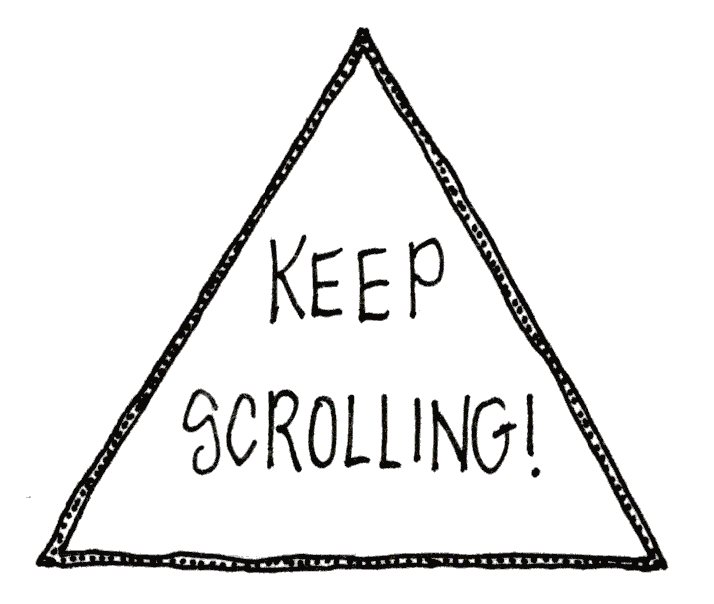 Practice Case 5: Forging Mom's Signature
Tim is a financial advisor. One of his clients is Judy, a successful businesswoman and mother of five children who has five "limited liability company" (LLC) accounts with a separate child as the beneficiary for each of the accounts. Legally, each beneficiary is permitted to withdraw up to $10,000 from their account with written or verbal approval from Judy. Judy travels frequently, making it difficult to get in touch with her at times. But she usually keeps in contact with Tim and informs him of anything that he may need to know as her advisor. One afternoon, Judy's son Rob comes into Tim's office to withdraw $5,000 from the account for which he is the beneficiary. Rob presents Tim with a signed note from Judy approving the withdrawal. Having heard nothing from Judy to suggest that anything out of the ordinary is going on, Tim authorizes the note, writes the check to Rob, and continues with his day.
Several days later, Judy calls Tim. She tells him that she has received confirmation of a withdrawal from her account, assures him that she did not authorize this transaction, and demands an explanation. Tim reminds Judy that she signed a note permitting Rob to withdraw $5,000 from the account. Judy maintains that she did not sign this note and that the transaction was fraudulent.
Tim tells Judy that her son must have forged the signature. He explains that she is covered by fraud protection, but that this would result in an investigation and ultimately an arrest of her son. Judy says that she understands the situation and wants to talk to Rob before taking steps toward legal action.
Hours later, Judy calls Tim and tells him that her son has been battling a cocaine addiction. She apologizes for the miscommunication and tells Tim that she will deal with the situation privately.

Study Questions:
      1. Should Judy have taken legal action to deal with her son's actions?
      2. Should Tim pursue the matter further at this point, or leave it to Judy?
      3. Legally, Tim only needs the signature to authorize the deposit. Does this mean that he was acting with due diligence when he wrote Rob the check?
Authors: Rob Bradley is an Executive Director at Morgan Stanley Wealth Management. Rob has been working at Morgan Stanley since 1993 and is also a Portfolio Management Director. Prior to joining Smith Barney (Morgan Stanley's predecessor firm) Rob graduated from Michigan State University, Rob began a career in corporate finance and held management positions at Nabisco, Kraft and Baxter international. His passion for a more active role in helping others led him to personal finance in 1993 where he would begin to develop his own practice. In 2015 Joe Colletti joined Rob to form the Bradley Colletti Group at Morgan Stanley. Joe has been working with Morgan Stanley since 2010 and specializes in developing financial plans for clients. He graduated from Wayne State University with a finance degree. Rob and Joe work with individuals, families and corporations to manage all aspects of their financial picture.
Practice Case 6: Eyes in the Sky
You are a member of a city's working group that is considering new technologies to prevent and solve crimes. The group's members include the mayor, the police chief, some members of the city council, and various community activists. Recently, the working group met with a vendor offering a drone-based crime-prevention platform. The platform would work as follows:
A limited number of camera-equipped drones would provide 24/7/365 recording of movements throughout the public areas of the entire city. The recordings would be stored in a secure database. If a crime occurred in a public area and was reported to the police, the time and location of the crime would also be stored in the database. The police would be able to access recordings of any crime and information about its time and location in order to focus investigative resources. Specifically, the recordings could be played backward and forward in order to learn where the perpetrator(s) came from before the crime and where the perpetrator(s) went after the crime.
The working group has determined that the long-term gains in efficiency from the drone-based platform would offset the system's up-front cost. Moreover, the drones would record only public areas within the city. Finally, a robust auditing system would ensure that information and recordings stored in the database would be accessible only if relevant to an investigation of a reported crime.
Study Questions:
    1. Do citizens have a right to privacy in public areas? To what extent can the demands of ensuring safety and security override such a right?
    2. What ethical issues arise from the potential misuse of this drone-based platform?
    3. Does public video surveillance raise any ethical issues that would not be raised by other forms of surveillance, such as online surveillance or phone-tapping?
Author: Mark Kneisel has been an assistant prosecuting attorney in Washtenaw County for over 20 years. After specializing in prosecuting sexual assaults, he transitioned to the appellate division and has argued several cases in the Michigan Supreme Court, affecting state-wide jurisprudence. His current billet also calls on him to train new prosecutors and police officers in accord with the latest judicial and legislative developments. He was the co-chair of the Ann Arbor Mayor's Task Force for Women's Safety during its implementation of specialized teams of nurses caring for victims of sexual assaults. He is a regular presenter to college students and administrators on the myriad issues surrounding intimate-partner violence and sexual assaults on campus. Before attending law school, he taught and coached for three years at the high school level. While making no formal claims of expertise, he tries to maintain a steady diet of science and philosophy reading. Mark is grateful to the editors for refining both the hypotheticals and the questions. He hopes the students find them daunting, but emerge undaunted. 
Practice Case 7: Prosecution Disclosure 
In 1963, the United States Supreme Court clearly stated that if a prosecutor hides or withholds evidence favorable to the defendant being prosecuted, where that evidence would cast legitimate doubt on the defendant's guilt, then the prosecution violates the defendant's constitutional right to due process.This rule remains in force today.
On January 1 of this year, Gus Roberts robbed Victor Witt at gunpoint. Witt promptly reported the crime to the police. The investigation revealed several pieces of circumstantial evidence supporting Witt's story, but the strongest evidence remained Witt's personal account of the crime and his identification of Roberts as the perpetrator. Roberts was charged with robbery and associated weapons crimes, and he was scheduled for trial on July 1.
In June, Roberts' attorney and the prosecutor discuss a plea resolution: in exchange for Roberts' sworn guilty plea, the prosecutor will drop other, less significant charges and will agree to a minimum sentence of eight years. (Both sides would reasonably expect a sentence of twelve years if the case went to trial and Roberts was found guilty.) Roberts' attorney tells the prosecutor that he'll consult with Roberts and will inform the prosecutor of Roberts' decision the following Monday.
The prosecutor arrives at her office Monday morning to two phone messages. In the first, Roberts' lawyer informs her that Mr. Roberts is prepared to plead guilty under oath according to the terms outlined above; and the plea will take place that (Monday) afternoon. In the second, the lead detective on the case informs her that over the weekend, Mr. Witt died unexpectedly of natural causes.
Study Questions:
   1. Will it be a violation of Roberts' due process rights (according to the U.S. Supreme Court's 1963 statement) if the prosecution chooses not to tell him or his lawyer that Witt has died?
   2. Whether or not it would be a due process violation not to reveal the information, does the prosecutor have a more generalized ethical duty to tell Roberts or his lawyer (before Roberts enters a guilty plea) that Witt has died? Why or why not?
  3. To what extent, if at all, does the purpose of criminal proceedings depend on satisfying the victim's desire for justice? Should courts take into account the desires of victims and their families in pressing charges and/or issuing prison sentences? If so, does it matter whether the victim is living or dead?
Author: Mark Kneisel has been an assistant prosecuting attorney in Washtenaw County for over 20 years. After specializing in prosecuting sexual assaults, he transitioned to the appellate division and has argued several cases in the Michigan Supreme Court, affecting state-wide jurisprudence. His current billet also calls on him to train new prosecutors and police officers in accord with the latest judicial and legislative developments. He was the co-chair of the Ann Arbor Mayor's Task Force for Women's Safety during its implementation of specialized teams of nurses caring for victims of sexual assaults. He is a regular presenter to college students and administrators on the myriad issues surrounding intimate-partner violence and sexual assaults on campus. Before attending law school, he taught and coached for three years at the high school level. While making no formal claims of expertise, he tries to maintain a steady diet of science and philosophy reading. Mark is grateful to the editors for refining both the hypotheticals and the questions. He hopes the students find them daunting, but emerge undaunted.