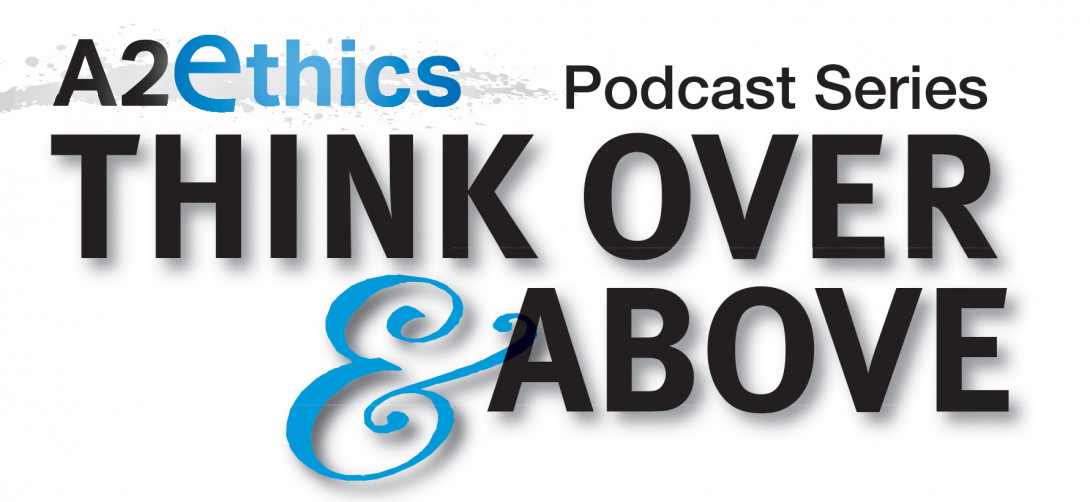 When "Ask the Librarian" Is An Ethics Question
Like the libraries where they work, librarians are repositories of knowledge. So, we decided to head to the stacks, where A2Ethics' favorite librarians Alexandra Sarkozy and Rebecca Bizonet spend their time, when they are not responding to Big Ethical Questions as members of the fantastic Slam team, the Hume-an Condition. And like Scottish philosopher David Hume, a former librarian and a famous Scottish philosopher too, Alexandra and Rebecca posed some very complex ethical dilemmas about libraries and their profession. 
Refreshingly, we kept the discussion muted until the end about the outsize place these days of information/communication technologies in Libraryworld a.k.a. Media Centers. We learned why Bizonet and Sarkozy became librarians in the first place--and how ethics played a role in their decisions along the way. We were surprised that there are different kinds of librarian work--from archival and research to community and corporate--in both public and private institutions. But we were not surprised that library work is deeply ethics-bound. And in the Hume-an Condition team's view, especially connected to the profession's obligations to equity, fairness, inclusion and access.   
Finally, at the end of our remarkably unquiet and rollicking conversation, we all offered varying opinions on one of the Biggest Ethical Questions roiling the profession...that is very important for all of us to consider. What and who should libraries be for? And what is the moral standing of librarians, when they become information service providers in Media Centers that "serve" everything but books and reading, and have more baristas/bartenders on staff than librarians? 
Check out the podcast and find out "The End." And while you are at it, why not take out a book of your choice...maybe even about ethics...in the library closest to you?