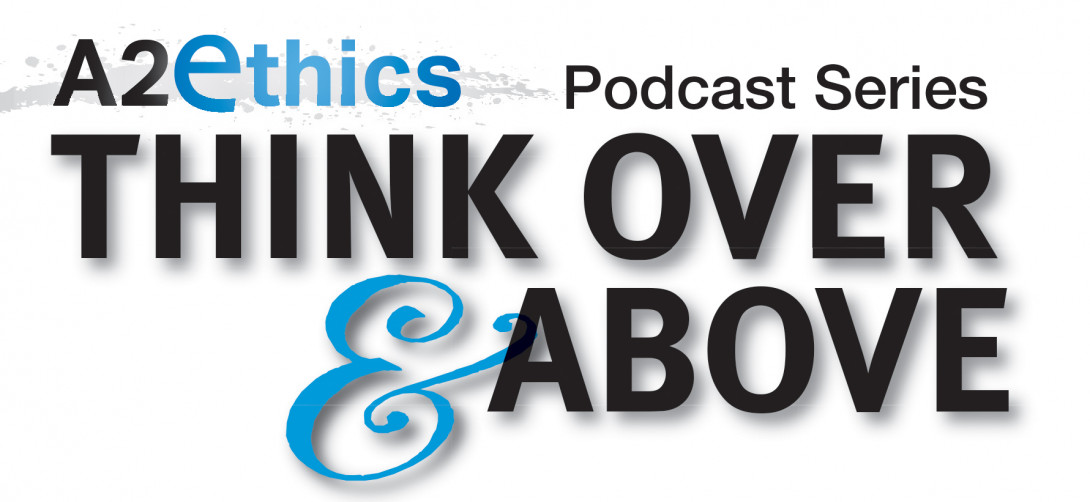 Patient Safety as a Matter of Justice
A week before Michigan's shelter-in-place order was issued to stop the spread and lower the number of deaths and cases of COVID-19, A2Ethics talked with Western Michigan University's Sandy Borden and Fritz Allhoff about their latest book, an edited work entitled, Ethics and Error in Medicine.  
When medical error is examined, the discussion is often about legal issues, such as eliminating malpractice lawsuits. Or technological fixes, such as introducing checklists and Artificial Intelligence tools to reduce diagnostic and procedural errors. To be sure, there is always an acknowledgement that medical error will occur, that "to err is human," the title from the Institute of Medicine report that initiated the patient safety movement three decades ago. 
What distinguishes this book on medical error is its authors' overarching assertion that in hospital settings and in medicine in general, it is essential to acknowledge and to summon other attributes of humans that are both individual and collective. Error in medicine may be a given... but it is also a human--and a humane--imperative to be morally obligated to reduce medical errors. As a matter of justice. As Sandy and Fritz insightfully (and presciently) point out: we should be thinking about how we define medical error, including "close calls" and "near misses," those errors that do not lead to harm. And how errors accumulate and are "communicated" in an increasingly specialized health care system rife with socially embedded inequities. And finally, how we can ethically learn from these errors.    
At no time has this ethical imperative to learn from error become more evident than in the COVID crisis. Will the experience with novel COVID-19 thus allow for novel approaches and ways to reduce medical error? As a result of COVID-19, will we accept individual responsibility, but ask how the system itself and our society are responsible for the meaning of medical error, and more broadly, responsible for patient safety? Let's be hopeful that from now on--we are "washing our hands" in a different sense--one which recognizes a new understanding of patient safety as safe for everyone in our society. 
Additional note about our featured guests and their work: Sandy Borden is a professor of Communication and director of the Center for the Study of Ethics in Society at Western Michigan University (WMU). Fritz Allhoff is a professor of Philosophy and co-founder of the Medical Ethics, Humanities and Law program at the Homer Stryker MD School of Medicine at Western Michigan University. At A2Ethics, we regard the 35 year-old Center as a beacon of vital public philosophy initiatives in Michigan. And the founding of an interdisciplinary program that combines ethics, humanities and the law is a singular accomplishment. In addition, both Sandy and Fritz have been early supporters of A2Ethics' projects and the Michigan High School Ethics Bowl. For more information on the Center for the Study of Ethics in Society at WMU: https://wmich.edu/ethics
For a complete transcript of this podcast interview: A2 Ethics - WMU Ethics and Error Podcast Transcript.pdf