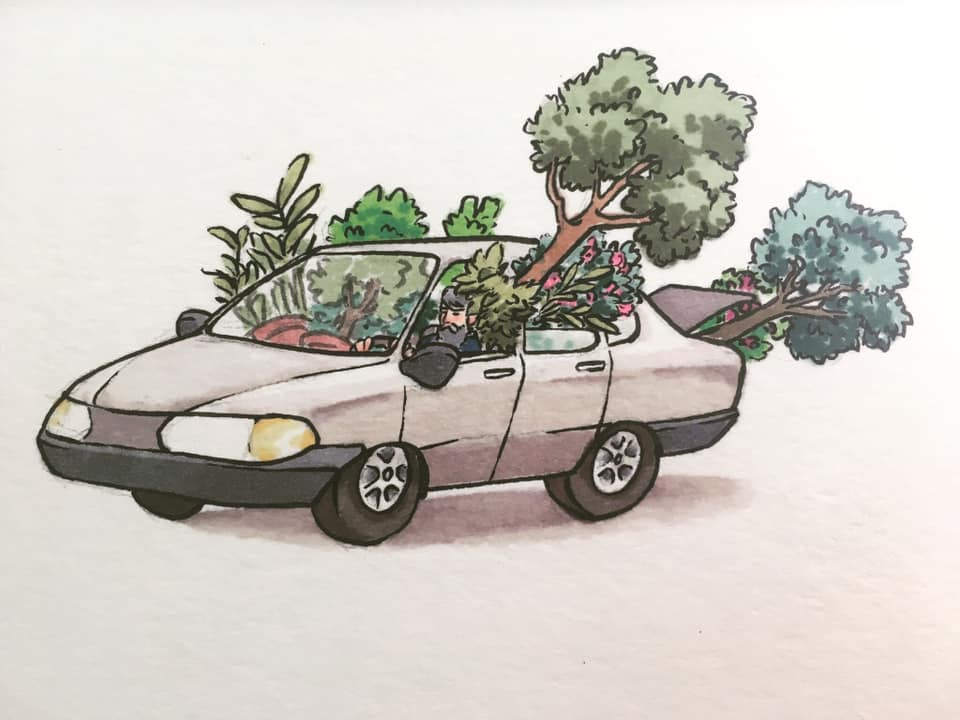 Ethics Bowl Headliners: Rhode Island's Derek Bowman
What do regional Ethics Bowl producers do when they are not organizing high school bowls? 
In the first in our series, Interviews with Ethics Bowl Leaders, we talk with Derek Bowman, a visiting assistant professor at Providence College and one of the regional organizers of the Rhode Island High School Ethics Bowl. Derek discusses his lifelong interest in philosophy--and his passion for teaching the subject (as well as a passion for trees as shown in Alison Blackwell's drawing!) that he discovered as a college undergraduate. That passion has been put to good use in his work with school directors as well as the faculty and university coaches with the Rhode Island Ethics Bowl.

In addition, Derek introduces his ongoing special interest in political philosophy. His research focuses on the relationship between political theory and political practice, driven by this question: how useful are political theories in practical political life today, given the existence of irrationality and injustice, among the principal confounding factors? As Derek details on the podcast, this examination has many implications--from what responsibility a professor might have to students from varying socioeconomic backgrounds, to the benefits and harms of philosophers getting involved in public affairs.