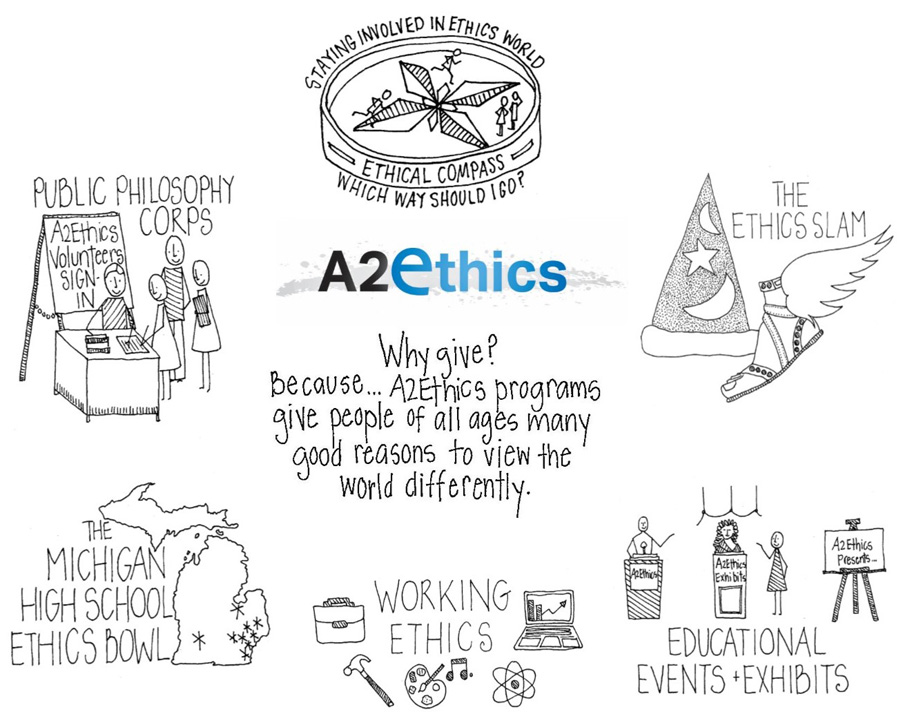 A2Ethics is a Michigan-based nonprofit that promotes ethics and philosophy through events, education and civic partnerships. Help support our mission to create and strengthen ethics and philosophy initiatives in local communities. Donate today and join the A2Ethics network.
If you prefer to donate by check, please complete the gift form and mail your contribution to:
A2Ethics
P.O. Box 131384
Ann Arbor, Michigan 48113
If you have any questions about giving online or by mail, please contact us at: [email protected].
A2Ethics is a 501(c)3 tax-exempt organization and all donations are tax deductible to the extent provided by law. A2Ethics' Federal Identification Number (EIN) is 80-0220600. We are grateful for your generosity and support.