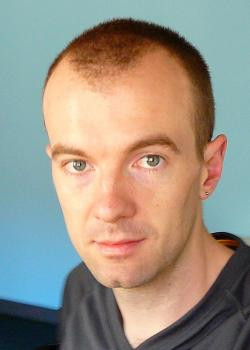 Should "Dead Media" Have Moral Standing?
There are so many ways to present the fascinating curatorial work, teaching and original research of Finn Brunton, Assistant Professor of Information at the University of Michigan School of Information, and author of the forthcoming book--Spam: A Flood, A Theory, A History (MIT Press). 
Finn is not only one of the premiere academics working on the being and somethingness of spam. He is a member of the prestigious Values-in-Design Council; and he teaches several courses at Michigan that cross fields, one of them intriguingly called "Dead Media." Did we mention he is also working on several endeavors with fellow colleagues he is quick to praise and credit as well as individual projects on many a philosopher's bucket list?  
Given the number of ethically charged issues worth exploring in Finn's work with live as well as "dead media" and in the vanguard of the information field, we had to make some choices. Involving trade-offs. Of the moral kind. So we decided to start the conversation wondering about the moral ramifications of "dead media." For example, would it be the right thing to do to have a wake for a medium that was no more?
Fortunately, such a rare moment was upon us when we talked: the auspicious June 30, 2012 'pulling of the plug' on Minitel, France's pre-worldwideweb service and medium that presaged online banking, stock quotes, travel reservations...and, of course, porn. During such a medium's productive life, should it have been given any moral standing?  At its life's end, at the very least, do we owe a medium like Minitel a proper and just eulogy? Finn thought so. And he delivered an illuminating and thoughtful eulogy, before taking on a few of the more publicized topics roiling the communities of information he writes and talks about: just and fair access; value-transparent and mindful design; contextual privacy; commoditization; online identity dilemmas; and Internet good governance.     
No doubt, in Finn's teaching and research, "dead media" come alive. (Okay, let this one pass. We promise--no zombie puns).
More compelling is the ethical insight that Finn leaves us with--recommending that we consider the value of being less binary whenever our media call on us to make ethical decisions. Too often, we see EITHER benefits OR harms rather than benefits AND harms in our actions. As Finn points out, we are presented with ethical choices. Involving trade-offs. Of the moral kind. And we need to remember these ethically embedded choices impact us all.  
This is a different sort of eulogy, one we would be wise to be mindful of as we build, grow and learn to sustain new communities of information. And as new media come alive. And as they die too.
                                                                                       RIP
                                                                                     Minitel
                                               and all other obsolete, lost, failed and dead media now and in the future.