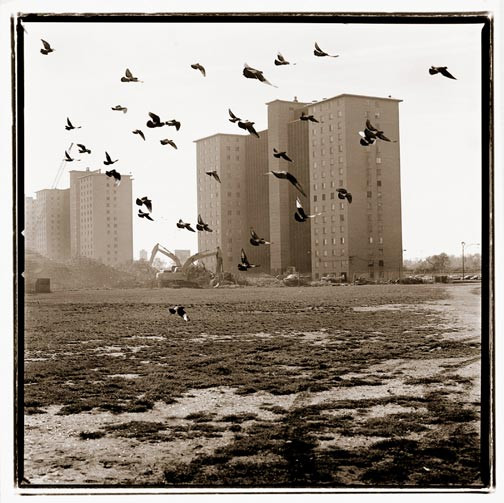 The Photojournalist As Insider
A2ethics.org discusses how the photojournalist outsider becomes an insider in a community and the ethical problems becoming an insider can pose. Jack Bridges, a freelance photographer, spent over four years taking pictures of the residents of the Robert Taylor Homes, a public housing development in Chicago, while the city debated how to tear the Homes down.
Bridges, in his late 20s, was born and grew up in Ann Arbor. In this very thought-provoking interview, he gives a2ethics.org its own inside account of the main ethical issues that photojournalists face in deciding who and what to shoot and why.
This interview is the inaugural in the a2ethics.org "Working Ethics Series." This series includes discussions with A2-born and A2 area current residents in their 20s and 30s talking about the ethics of their work.