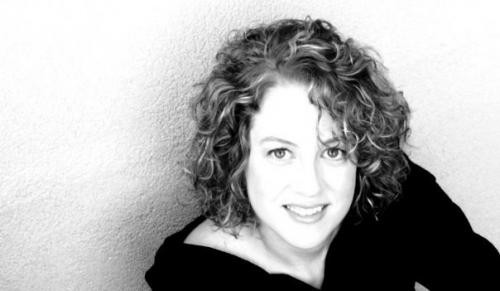 'Getting The Story Right' with EWA Public Editor Emily Richmond
At A2Ethics.org we aspire to be influential community educators about ethics matters.Given that education is central to our mission, we are also fortunate to know about the work of Emily Richmond. 
Just a year ago, Emily was living in A2, enjoying a "gap year" of sorts, as one of the 18 journalists chosen for the highly selective Knight-Wallace Journalism Fellowship program at the University of Michigan. An award-winning eight year veteran education reporter at the Las Vegas Sun, Emily came to Michigan to study the recent revival of single sex schools as an education reform.  
Emily is currently the Public Editor of the National Education Writers Association, headquartered in Washington DC. The EWA is a sixty year-old nonprofit professional organization for media practitioners whose expertise is informing the public about education issues. EWA offers training and professional development programs to members; the group is dedicated to increasing the quantity and quality of media coverage and reporting on the field of education.    
In our conversation, we quickly understood why Emily excels as EWA Public Editor. Among her many responsibilities: to provide research, writing and editing guidance as well as one-on-one support to education writers. She patiently corrected us when we fumbled not once, but three times, a pretty basic reporting rule--the proper name of her organization. 'Getting the story right' is the principal mission of her group. 
Thinking back on this conversation, what we most remember is her clear interest in encouraging excellence. There is something wonderfully supererogatory about Emily (Yes, you can learn to say supererogatory three times very fast). We think it is this: she is committed to judiciously making 'going above and beyond' routine in the working habits of education writers and everyone else she encounters in her professional life as well. To be sure, it helps to work for an organization whose mission is to create working relationships where education writers do their highest quality work. Even so, it is one thing to care about getting your own stories right. When you act in a manner which inspires others to care about getting right-- whatever they may be doing--that's not only supererogatory, it's worth a story.