Ethics in Teaching Dance
Celebrated dancers and teachers of their art, Peter Sparling and Sheila Graziano, join Bart and Jeanine in a fascinating two-part discussion on the ethics of teaching dance. Their discussions are as kinetically intelligent as dance itself. Among the topics we moved in and out of, to and from, as well as back and forth: the tension between democratic and selective auditioning; the ethical impact of dance competitions; the role of the teacher in modeling what Peter Sparling calls, "humane dance"; the different and sometimes conflicting ethical etiquette and customs of teachers due to the incredible variety of dance forms; the dance teacher's responsibilities toward colleagues who do harm to dancers; what the dance teacher owes to dance as well as to dancers; and finally, what communities owe to dance and to dancers, from engagement to financial support of the kind that encourages creative freedom and opportunity.
Press "play" above to listen to Part 1 or follow the link to Part 2.
---
Peter Sparling
 is Thurnau Professor of Dance at the University of Michigan and an active independent dance artist. As former principal dancer with the Martha Graham Dance Company, chair of the U-M Department of Dance from 1988-93 and Artistic Director of Peter Sparling Dance Company from 1993-08, he has had extensive experience as director, choreographer, performer, teacher, lecturer, video artist, writer, collaborator, administrator and dance/arts consultant.
A graduate of Interlochen Arts Academy and The Juilliard School, Sparling has held residencies at the American Dance Festival, at numerous American universities, and in Mexico, London, Australia, Portugal and Taiwan. A videographer and teacher of screendance at U-M, Sparlings' videodance, Babel was selected for the 2007 New York Dance on Camera Festival, the 2008 American Dance Festival Dance Film & Video Festival and has toured the world. His most recent made-for-TV work, Climbing Sainte-Victoire, was broadcast on Michigan Television in April, 2009. He is presently working with photographer Ernestine Ruben and architect Monica Ponce de Leon on a new installation.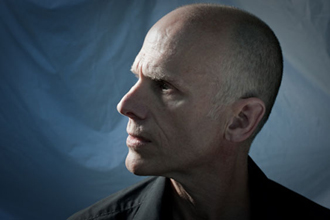 ---
Sheila Graziano
discovered her passion for dance at an early age. Rooted in ten years of tap lessons, her enthusiasm grew with the discovery of Appalachian clogging and other forms of traditional dance. Smitten with the art, Graziano devotes much of her time to developing skills and knowledge of traditional dance, including American, English, Irish, Scottish and Canadian dance steps. Graziano was a founder and member of The Crosstown Cloggers and Crow's Feet dance groups and performed as a soloist with The Raisin Pickers string band for many years. Sheila is currently performing with
Matter & Ghost
– a collaboration with Michigan's state troubadour, Neil Woodward, and The Commonwealth Dance Collective. She teaches private lessons, various dance workshops and is the dance instructor and choreographer for two performing high school groups in Washtenaw County, The Saline Fiddlers and Fiddlers ReStrung.