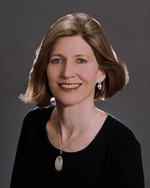 Ethics in Teaching Music: Pamela Ruiter-Feenstra
Join Bart and Jeanine as master organist/composer/improviser/teacher Pamela Ruiter-Feenstra gives a lesson in the ethics of teaching music. In the second half of the program, Bart gets a chance to play an improvised duet with the master organist. Please join us in listening to all or parts of this fascinating discussion. Listed below are the approximate times during the podcast where certain topics are discussed and related links. To skip to a section, simply click the button on the moving bar and slide it to the correct time.
As a music professor at Eastern Michigan University, Pamela conducted the Collegium Musicum. She spends some summers teaching in Smarano, Italy at Eccher, an international academy of organ, clavichord, harpsichord and improvisation. Pamela began to develop historical improvisation pedagogy books while working on a six-year research project and teaching at Göteborg University in Sweden. She currently teaches music education to children.
Pamela recently released the CD Bach, Improvisation, and the Liturgical Year and has a Froberger harpsichord CD in the works. She transcribed the work from a new German tablature (a letter notation) from a 1699 manuscript housed in Vienna, Austria and performed the piece on a 17th-Century Italian harpsichord made by De Zentis and restored by Keith Hill.
---
0:00 – About Pamela's music education
3:00 Similarities between pressures in sport and music education
4:50 – How did Pamela's music education affect her teaching?
8:25 – Is there an ethical dilemma to a standardized (versus a holistic) approach to teaching music?
14:45 – How would Pamela improve upon the current system of teaching music in college?
15:30 – A student may be technically capable of performing a piece of music, but what are the ethical dilemmas when a teacher feels the student lacks the "life experience" necessary to perform it well?
Follow these links to hear examples mentioned by Pamela:
19:50 – What is the idea of "success" to a musician and to what should they aspire?
22:15 – Defining and discussing improvisation in classical music today and throughout history
27:50 – Pamela discusses modern groups that keep the tradition of classical improvisation alive
29:40 – Is there an ethical issue of exclusion because some people are more skilled than others in classical improvisation? Is there equity?
33:00 – Pamela plays on the piano examples of improvisation in classical music
36:15 – Pamela discusses the effect of modern technology on music education and improvisation
41:30 – Why use classical music as a vehicle for improvisation in the modern age?
45:50 – From where does the power of music come and how does it create cultural connections?
48:00 – Does society expect quantitative results from music, rather than qualitative results? Is that reflected in schools and local communities by what is supported or not supported financially? Does that lead to censorship?
56:10 – How can corporations and the government be convinced to support music in tight financial times without offering quantitative results? Is there a tangible social benefit?
1:00:30 – Can the arts be profitable, even for individual careers?
1:04:50 – Pamela discusses why she's begun teaching music to children, the benefits of learning music at a young age and her ethical mission as a music teacher
1:09:20 – Bart and Pamela give their ethical views on how they teach the arts to students
1:16:35 – Pamela displays the sounds of the B-minor key on the piano