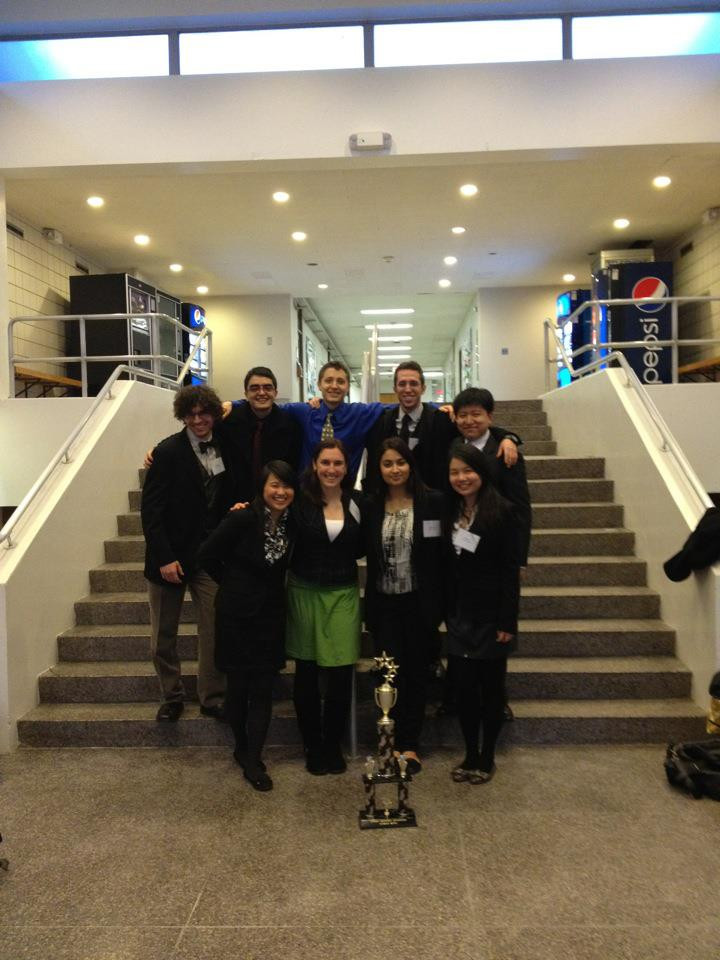 A New Winning Tradition at Michigan: The Intercollegiate Ethics Bowl Team
One traditional way to tell a team competition story is to be the publicly detached sport journalist, who provides the written reality show to other fans, offering them an inside tale of locker room antics. No matter the competition, the story line is the same. It basically follows the four tasks required of a team. Sooner or later, all teams have to: "form, storm, norm and perform."
In this podcast, A2Ethics is doing just that...telling the team competition story. We are serving, however, as team biographer for a different kind of team formation--whose performing is--all about norms. In this case, ethics norms. And the team performing? The University of Michigan Ethics Bowl Team.  
Yes, there is an Intercollegiate Ethics Bowl. It is not attached to a sport or a game. But it does have a national contest, and since it was created seventeen years ago by the Association for Practical and Professional Ethics, it now attracts hundreds of students from college and university teams across the United States. The University of Michigan is one of them.  And the U-M team is storming. Only in existence for four years, the Michigan team won the midwest regional title and took on the nationals last year. And in the 2012-2013 season, the Michigan team looks to improve its record, and bring home another trophy. The national trophy.
So, we asked 2012-2013 team leaders, Tracey Fu and Hasenin Al-Khersan: what is the intercollegiate ethics bowl all about? Who are the competitors? How is it organized? What kinds of dilemmas and case studies are featured? Is it judged? What is its value for the students who participate? Is it fun? And finally, is it ethical?
We might well wonder whether a competition--and a bowl no less-- is appropriate for the subject, given the seriousness of the topics and the case studies on offer. Hasenin and Tracey presented a convincing and persuasive case.
In our opinion, the Intercollegiate Ethics Bowl is a different kind of reality show. A novel "Dancing with the Stars." One where the teams are not the stars. The ideas are.   
Today, of course, it is no longer necessary to have the embedded journalist inside the locker room. So, we are hopeful the Michigan Ethics Bowl Team members will give us their own play-by-play through team tweeting and texting, as they seek the national title, hosted this year in San Antonio, Texas.
That said, all teams storm and perform best--with fan support. We think a Michigan Ethics Bowl Team Victors Club should be the new norm.