Internships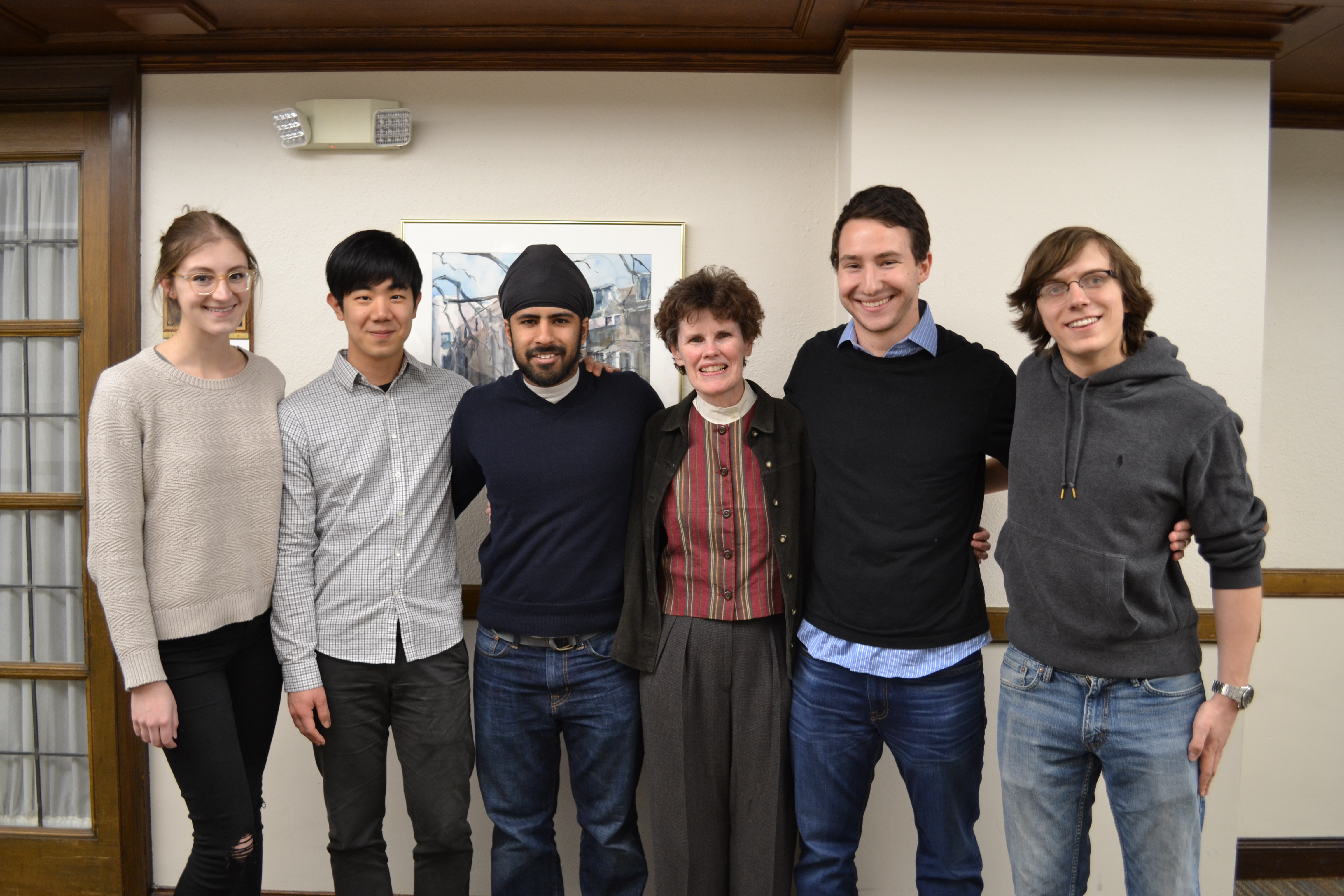 Our 2015 intern, Gabe, second from the right at an A2Ethics event
What is the internship?
Initiated in 2015 through the U of M LS&A internship program, A2Ethics offers an internship each year to local college undergraduate students interested in working on philosophical and ethics-based issues in a range of disciplines, from bioethics to city budgeting. Students from all majors are encouraged to apply, and no prior experience with philosophy is required — just an interest in nonprofit work and civic engagement. Interns can start during the summer or throughout the academic year. 
Interns are an integral part of the A2Ethics team, working on projects ranging from policy research and data analysis to communications and graphic design. They often work independently, and have the opportunity to initiate projects to support A2Ethic's mission. Internships are designed to align with the intern's interest, as well as provide the opportunity to learn more about ethics research and implementation. Interns will work one on one with project leadership from A2Ethics' board of directors throughout their internship. Internships are typically 10 hours a week and paid.
The internship offers valuable nonprofit work experience and aims to create a corps of individuals attracted to working for socially responsible, ethics-based enterprises. It contributes to the development of new societal roles and careers that make ethical claims and responsibilities, among them: social entrepreneurs, civic journalists, citizen scientists and public ethicists. At A2Ethics.org, we talk a lot about civic ethics and about learning to be civic ethicists. We are, in fact, preparing the groundwork for imagining and developing a new field: civic and public ethics. We hope this internship can be one of the first steps in teaching individuals to do that work.
Prior intern projects:
Interns have worked on a range of projects with groups from high school students to graduate students, professors and community leaders, depending on our focus that year.
Our 2015 intern helped to organize and produce our driverless car project, which included:
Communication and coordination with 2015 U-M Ethics Bowl team members, co-hosts of an "Ethics of Driverless Cars" panel discussion
Social media posts on ethical questions and driverless cars
Extensive research on the multitude of issues surrounding driverless cars
Panel discussion coordination and featured role in "The Ethics of Driverless Cars" video.
In addition, the 2015 intern helped to set up documentation of A2Ethics policies.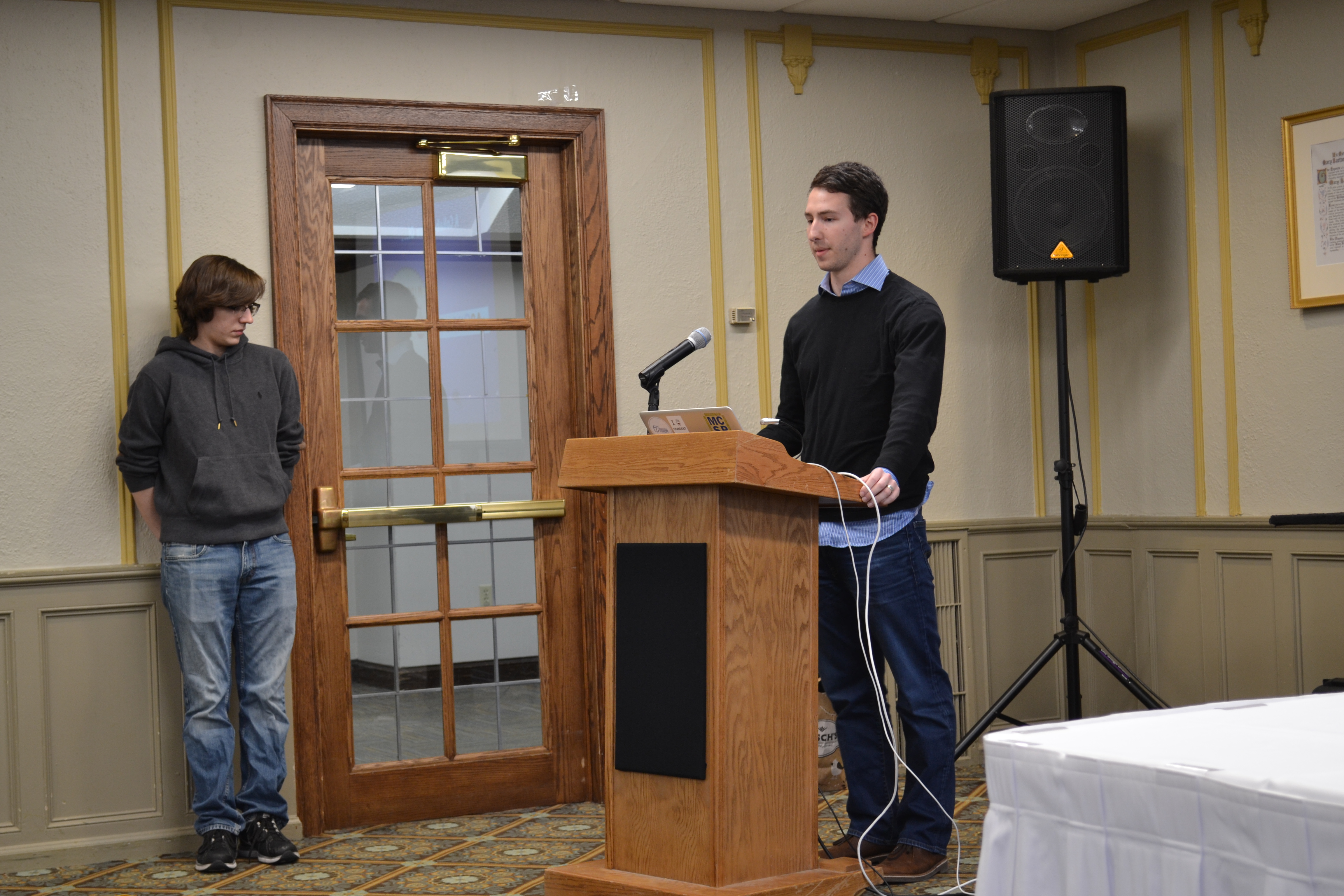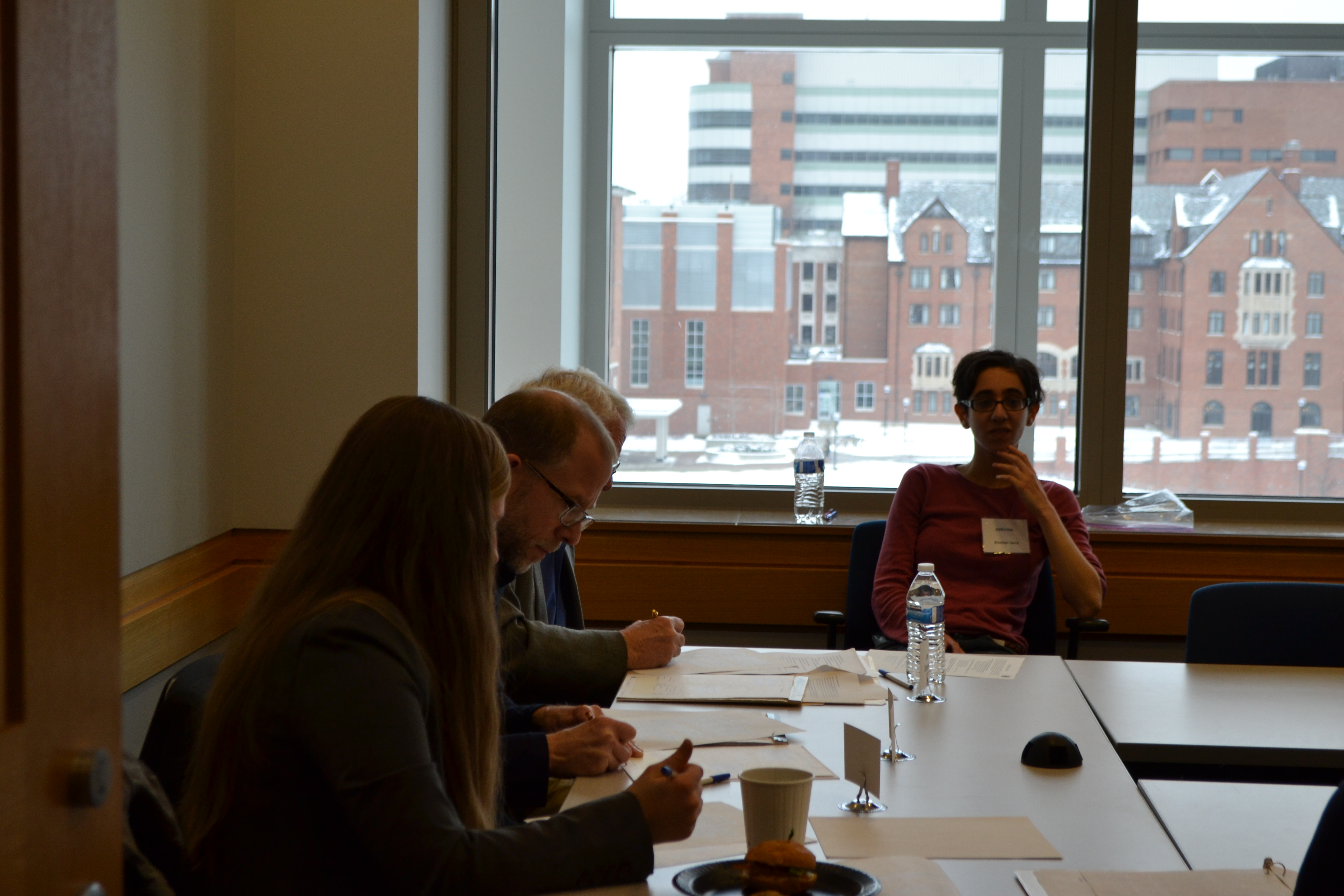 Our 2015 intern, Gabe, speaking at a A2Ethics event           Our 2016 intern, Shoham, at the High School Ethics Bowl
Our 2016 intern was a part of our participatory budgeting project and inaugural case competition for high school students, working on:
An extensively researched database of 200+ community organization, media, nonprofit, educational and grantmaker contacts
An in-depth communications strategy for raising awareness among youth, college student and millennial outreach
Policy briefs on implementing participatory budgeting in Ann Arbor's socioeconomic landscape and mechanisms of deliberative democracy
Interviews with policy experts and other individuals engaged with participatory budgeting
Researched and acquired judges for case competition, as well as sent out promotional material to encourage submissions for case competition
Tips for an ethics intern:
Think about the whole. How might an initiative impact all the different groups in your community, especially minority individuals?
Ask yourself how transparent and open to engagement every project is to the community or communities it's affecting — do they have the tools to know what's happening and contribute meaningfully?
Consider the bigger picture. What impacts might an initiative have beyond what it's intended to do, especially long-term?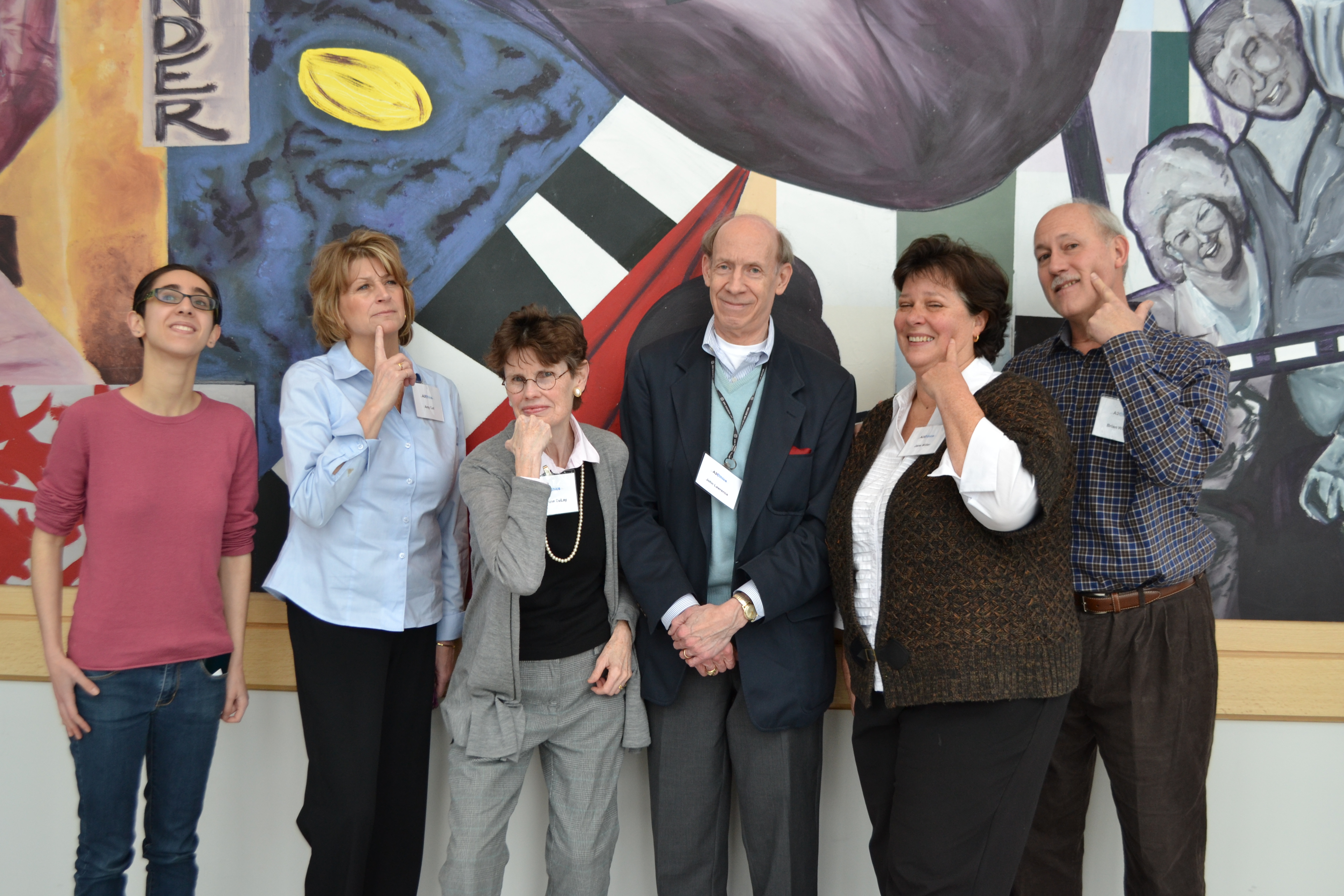 Our 2016 intern, Shoham, with members of the A2Ethics board and volunteers after an event