Submit A Question to the 2016 Slam
Without question, there would be no Slam at all--without the questions. Since the very beginning, we have relied on the public to tell us which big ethical questions we should be discussing. For the most part, the questions arrive via email at [email protected]. You can also submit your questions below. Or you can tweet your questions to us @a2ethics using the hashtag #slamquestions.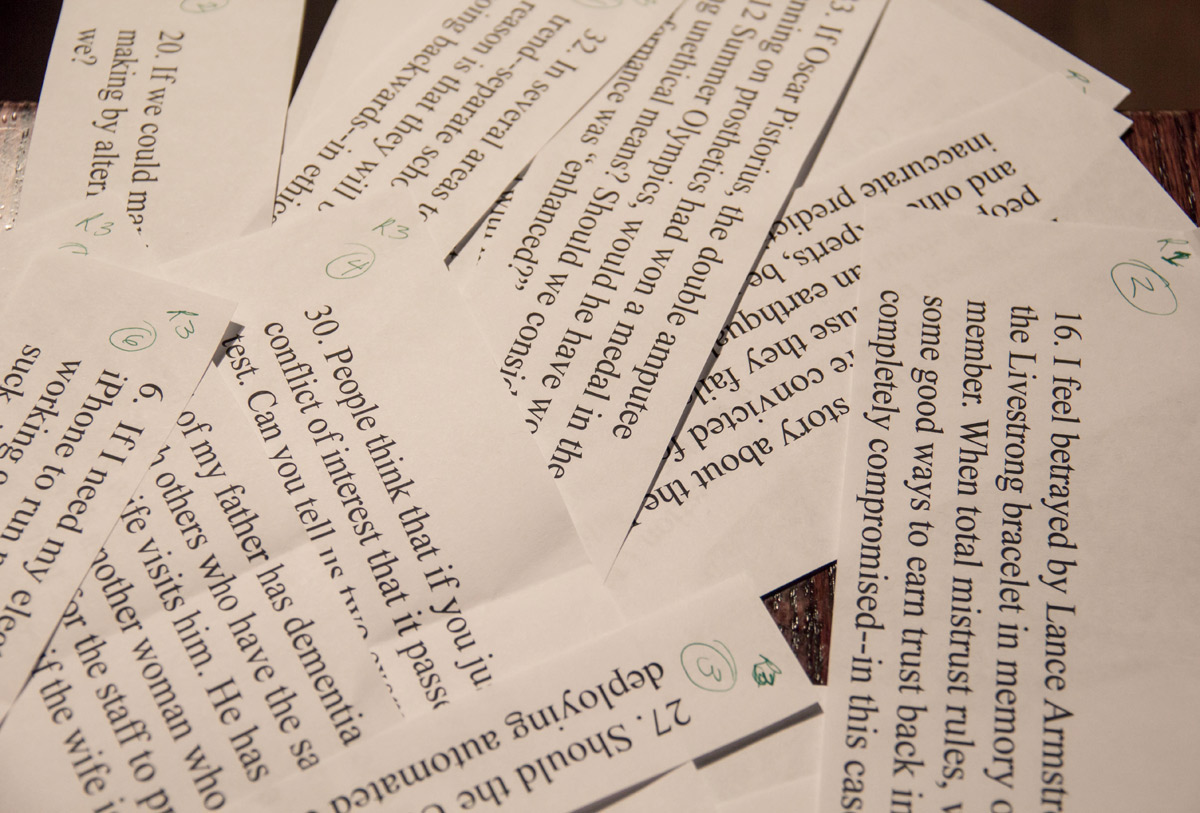 Rules and Guidelines
First and foremost, since some questions are quite personal, we take every measure possible to assure privacy and confidentiality. The identity of the person submitting the question is unknown to us, unless he or she sends a personal or identifying email. 
In addition, questions must adhere to a few rules and follow a few guidelines:
Questions must address our various notions of what we think is right and wrong, or what we believe is good or bad conduct. To get started, look at some of the questions from previous Slams in our archive.   
Subjects should be truly big in their focus, having broad local significance, national consequences or international impact. 
Questions must be short, expressing yourself in no more than 150 words. This should be easy if you choose to submit your questions using Twitter. 
Duplicate or similar questions will be condensed into one. Because the selection process is random and time is limited, not all questions will be asked during the Slam. 
All questions are subject to editing. (When we lifted that policy in 2013, leaving the questions as written, it lengthened that year's Slam by more than an hour!)
Some questions seem to recur on a regular basis, much like the four seasons. Even so, in some cases--especially when an issue is in the news or evolving rapidly--we recycle the question.  
Certain questions are so highly politicized that having a discussion about them over a beer could make matters worse. Since we are interested in bringing people together for an evening, we steer clear of these issues: abortion, capital punishment and the Second Amendment.
At the same time, ethics questions have real consequences that help or harm people and animals. We think we have an obligation to discuss them. For that reason, we do not shy away from questions that challenge our convivial capacities. Some memorable examples include questions about the use of drones in conflict areas, obligations to provide health care, and the ethics of animal research.
Although no prizes are currently awarded for submitted questions, we do hope to offer them in the future.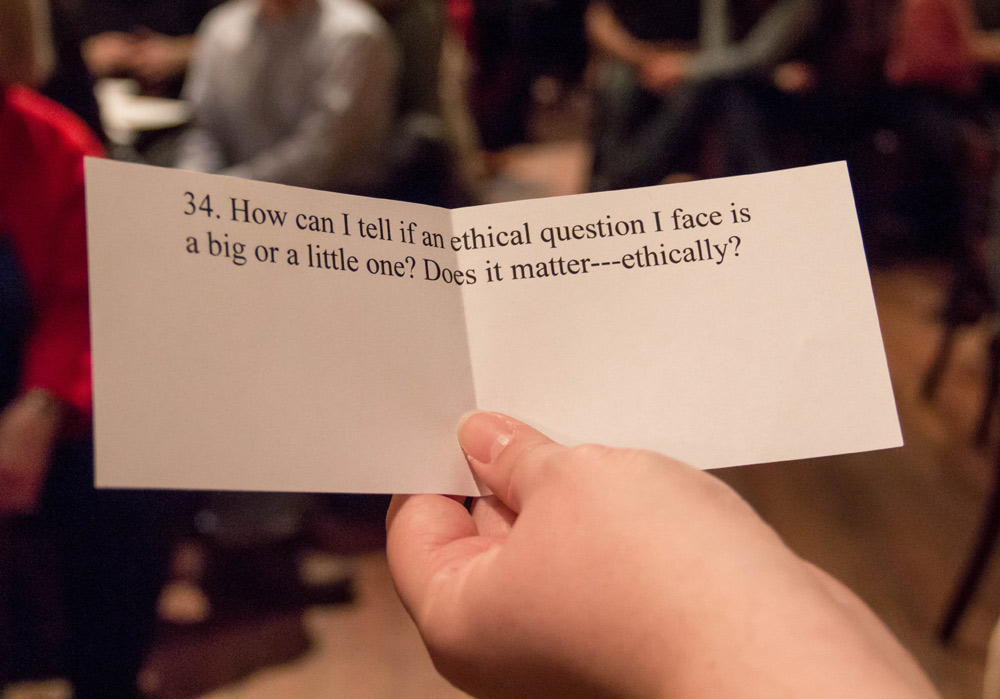 The Possible Number of Questions Is Vast. Submitting A Question Is Easy To Do:   
1. Email us at [email protected].
2. Tweet your questions to @a2ethics using the hashtag #slamquestions.
3. Submit a question using the form below.